People have been doing freelance jobs for years, and the tendency for this type of employment is still popular. Due to the pandemic, a significant number of people worldwide started their first freelance jobs. Moreover, the freelance industry is considered to grow, so building a new freelance platform can become a winning business opportunity for the nearest future.
If you're interested in starting a freelance business, this post will help you get the basic information about this topic. In particular, you'll learn about the types of freelance platforms, top representatives, and the steps to build a successful freelance marketplace.
Freelance Platform: Definition and Types
A freelance platform is a two-sided marketplace that matches freelancers (also known as contractors) with freelance clients who can be companies or individual entrepreneurs.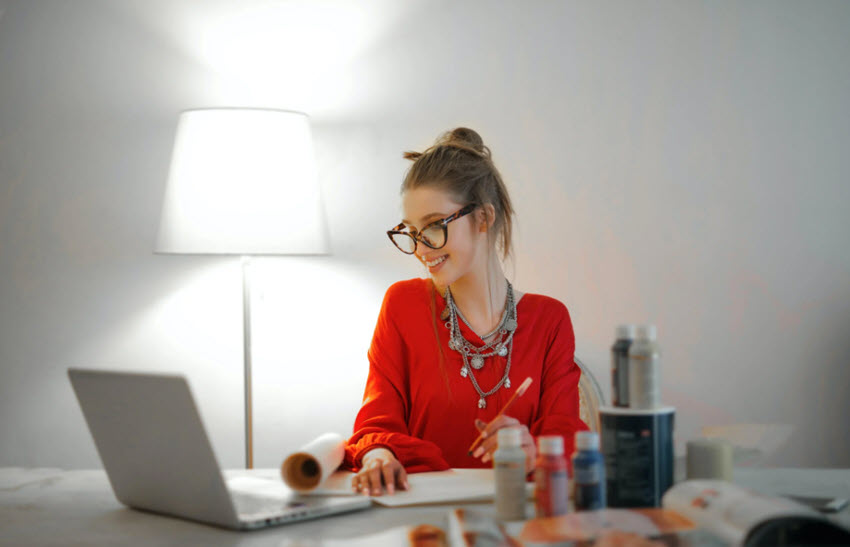 To start using such a platform, freelancers should register and fill in the necessary information about their skills and experience, as well as provide examples of their work. Some freelance marketplaces have a necessary moderation process to ensure the quality of services provided by freelancers. 
Hiring a freelancer is also a simple process. Employers should register, describe a project, and choose their perfect candidate among the freelancers suitable for a particular job.
Depending on the factors such as geography, services, and project duration, one can differentiate several types of freelance marketplaces. In the table below, you can see that each category is divided into two types of platforms.
| | | |
| --- | --- | --- |
|   | Geography |   |
| Local |   | Global |
|   | Services provided |   |
| General |   | Niche |
|   | Project duration |   |
| Short-term |   | Long-term |
Local platforms operate in one country or even part of a country. They come in handy when there's a demand for a particular service within one area. Dog walking and babysitting services are nice examples of local platforms.
Global platforms are available in most countries worldwide and allow their users to find jobs and professionals regardless of their location.
Niche platforms gather people who search and provide services in particular spheres. Thus, such freelancing websites as 99Designs or Contently are aimed at providing design and content-making services. 
General platforms don't have limitations concerning professional spheres. In such marketplaces, it's possible to find any specialist, be it a designer or software developer.
Platforms for short-term projects imply that businesses or individuals are looking for specialists to do a one-time job that doesn't require prolonged cooperation. For example, on-demand service marketplaces like Task Rabbit connect customers and contractors for a short period.
Platforms for long-term projects like Upwork and Fiverr connect businesses and freelancers, and some of them cooperate for years.
Now, as we know the general idea behind a freelance platform, let's have a look at the biggest market players.
Top Ten Freelance Marketplaces
There are hundreds of marketplaces that match customers and contractors. Some of them improve their positions on the market every year while others don't survive the fierce competition. Let's have a look at the best freelance websites that are considered the leaders in the field.
1. Toptal
Toptal positions itself as a freelance platform that gathers the world's top professionals in one place. According to the Toptal statement, they register only 3% of all applicants that want to join their platform. They have a high entry barrier and to become a part of the Toptal community, freelancers need to go through several stages of the screening process that includes professional and personal skills checks, live screening, and even test projects.   
2. Upwork
Upwork is a gold mine for companies that look for literally any specialist in the digital sphere. Whether businesses need to hire a mobile or web developer, a designer, a translator, a marketing or sales manager, or even a software development company, they will find the necessary professional on this platform.
Being on the market for more than 20 years, Upwork can boast 12M registered freelancers.  It also has an established reputation and world-known customers such as Microsoft, Airbnb, Bissel, and many others.
3. Fiverr
Another popular freelance marketplace is Fiverr. With more than 250 categories in different industries, it offers a great variety of services. There's a special Fiverr Business option that helps companies extend their teams. Fiverr also offers a unique system of gigs that means freelancers get money for a task, not for the time they spend on it. Such a system can be beneficial for both freelancers and their clients. 
4. Freelancer
Freelancer is a global marketplace with registered users from more than 240 countries, territories, and regions. It offers businesses and professionals to find the most beneficial cooperation options in more than 1000 categories.
5. Guru
Created with users in mind – both freelancers and employers – Guru offers flexible terms of use. For example, freelancers can choose among four payment options. They can also opt for one of five monthly membership options. For employers, Guru offers to see ratings and reviews from previous freelance clients to ensure the high quality of provided services.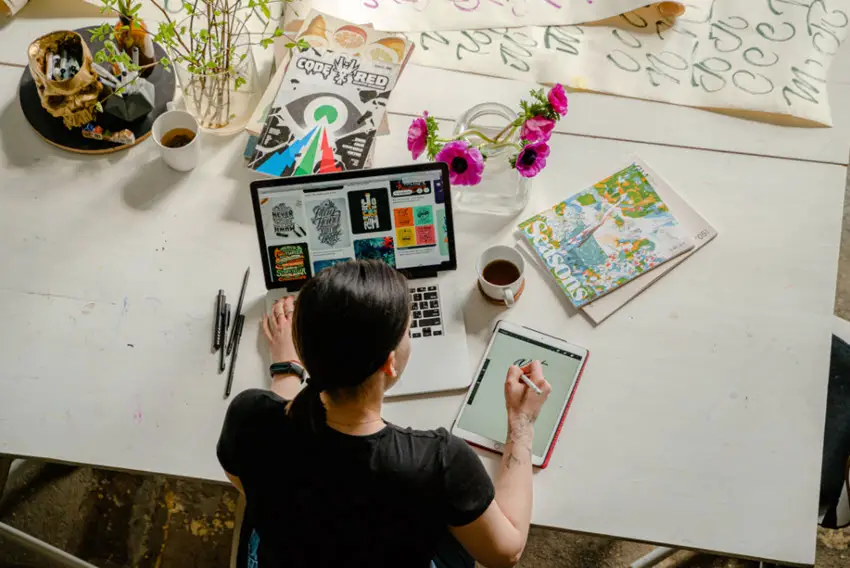 6. 99Designs
As one can guess from its name, 99Designs is a freelance website for those who need services or seek projects in any design-related sphere. If freelancers specialize in creating logos, generating clothing and merchandise ideas, producing illustrations, etc., they will likely find their dream project on this platform. 
7. Dribbble
Dribbble is a platform for freelance UI/UX designers as well as businesses seeking design services. In addition to common functionality that helps freelancers and employers find each other, Dribbble somewhat resembles a social media or portfolio website. Employers can come across numerous work examples from designers to make an informed decision.
8. WriterAccess
If businesses need to enhance their marketing efforts, they can go to WriterAccess and find a content strategist, a copywriter, a designer, a translator, and a number of other freelancers working in the content sphere. Although WriterAccess operates as a freelancer marketplace only for 10 years (while world-known giants run their platforms for more than 20 years), it has more than 40 thousand customers who trust their services.
9. TikkTalk
Being another example of a niche marketplace, Tikk Talk is a freelance platform for interpreters. If businesses need some interpretation services, they can visit Tikk Talk and hire a professional who can assist them online or offline.
10. TaskRabbit
Not all freelancing websites offer digital services. TaskRabbit, for example, is an on-demand service marketplace that helps people manage their routine tasks with the help of freelance workers. TaskRabbit is a perfect platform for plumbers, movers, painters, and other specialists who don't work in the digital sphere.
How to Build a Freelance Website?
According to the report from Edelman Intelligence, the majority of Americans will work as freelancers by 2027, and this is a great reason to create a website like Fiverr, Upwork, Guru, or any other similar platform to take your share in the lucrative market of freelance business. If you have decided to build the next-leading freelance platform, you'll have to take three steps:
Develop a business plan
Opt for a suitable development approach
Build an MVP (minimum viable product)
Let's see in detail what each of these steps means and what to pay attention to when building a freelancer marketplace,
Develop a Business Plan
When thinking about your own freelance business, you should understand how your platform will differ from the top freelancing sites. The competition in this industry is fierce, so another Upwork will unlikely stand the fight.
To build a high-quality freelance marketplace, you should know your target audience and understand their pain points. Once you find the way to solve their pain points in a way different from your competitors, you can move to action and start working on the first version of your platform.
Opt for a Suitable Development Approach
There are two approaches you can choose to build your freelance website: develop your platform from scratch or use a pre-built solution.
Development from scratch is a good choice if you're sure your idea is viable. By choosing this approach, you are in control of your marketplace. You have a chance to create an outstanding design to differ from competitors. You can implement as many features as you want, including unique ones that will become your advantage among other similar platforms. Custom development also provides more room for improvements and scalability. At the same time, this approach takes a lot of time and is rather expensive.
The pre-built solution is cheaper and takes less time to develop a working freelancer marketplace. However, it's not as flexible as custom development. You might opt for a pre-built solution to check the viability of your idea. It will also suit you if you have a limited budget and need to launch your platform in the shortest time possible. However, when you decide to scale your business and improve your freelance platform, you'll have to switch to custom development.
Build an MVP
Minimum viable product is the first version of your platform that has only the basic features to meet the most important needs of your target audience. Speaking about a freelance platform MVP, you can consider including the following features: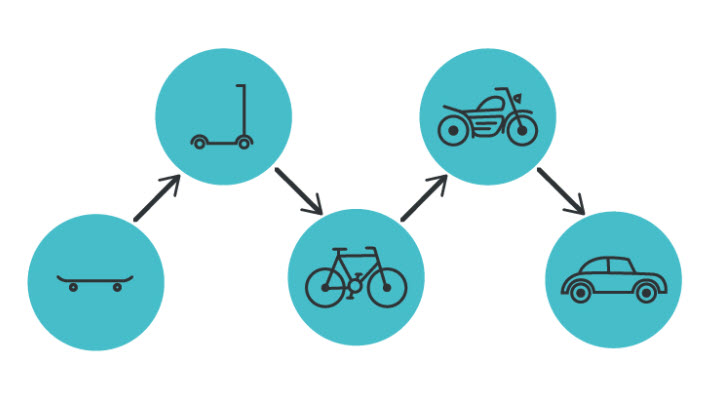 Registration and user profile are necessary to create for both customers and freelancers. This functionality should allow platform users to fill in must-have information such as their photo or logo, skills or company information, portfolios, ratings, and reviews. It's also a sensible decision to implement the verification functionality to ensure safety for freelancers and employers on your platform.
Search functionality will help users of your platform find necessary jobs or professionals in a matter of minutes. Consider adding such search filters as an industry, project type, skills, hourly rate, etc.
The job listing is what companies and business owners need to make their job offers visible to freelancers.
Chat is a great tool that allows companies and freelancers to discuss details of a project, working conditions, and any questions that arise during their cooperation.
Time tracker is a must in freelance marketplaces. Since freelancers work from any corner of the world and companies can't control their working hours, time tracking is the only thing that can ensure transparency on the side of freelancers.
A payment system should be implemented to make transactions between companies and freelancers easy and secure. As a rule, to realize this functionality, developers connect payment gateways such as PayPal or Stripe.
These features should be enough to launch your product to the world and gather the first feedback from your target audience.
Final thoughts
The freelance business is flourishing and according to the forecasts, it will continue to grow. That's why you might go for creating your freelance marketplace to build a profitable business. However, before moving to action, you need to conduct detailed competitor research and decide how your freelance platform will differ from the existing ones. The competition in the freelance market is tough so it's important to stand out from the crowd to succeed.