The camera function on Instagram allows you to capture photos and videos, which you can then share on your feed as posts,  reels, stories, or even live broadcasts.
However, when you use Instagram on your iPhone or Android, sometimes you may face issues and glitches with the camera. As a smartphone user, you must know how to enable camera access on Instagram – which will be covered in this article.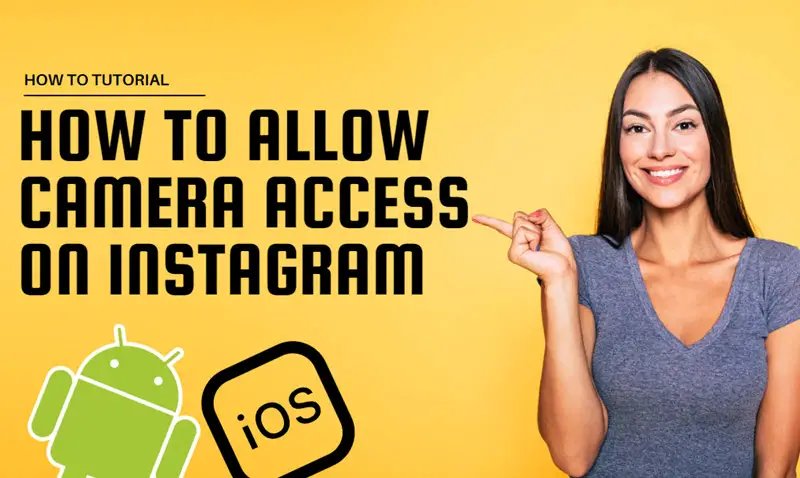 How to Enable Camera Access on Instagram
If you are an Android or iPhone user, the easiest way to enable camera access for the Instagram app is from your phone settings. It is always recommended to update your phone OS and Instagram app. The first step is to check your phone is updated before going to phone settings.
1. Check Your Smartphone Device Update
Remember, phones have different ways of checking for system updates. However, the below procedures are the standard way of checking.
Check for Android device System Updates.
Access the Settings application on your device.
Select System and then choose System Update. 
Locate the status of your update. 
Follow any instructions displayed on the screen.
Check for Your iOS Device Update.
Even though phone OS updates are safe nowadays, taking a backup before doing a major iOS update is still recommended.
Ensure your device is connected to a power source and the internet via Wi-Fi.
Navigate to the Settings menu, then select General. From there, locate and select the option for Software Update.
Select the one you prefer to install if you see multiple software update options.
Tap the Install Now button. If you come across a Download and Install option, tap it to initiate the update download. Enter your passcode when prompted, and then tap Install.
If your device and Instagram app are already updated, you may need to modify the camera permissions granted to Instagram.
The steps below will guide you through the process on both Android and iOS devices.
2. How to Enable Camera Access on Instagram Using Android Phone
Remember that not all Android phones have the same Setting options. So, you must confirm the correct settings before changing your device. The following steps were executed on a Redmi 10A running Android version 11.
Launch the Settings application on your device.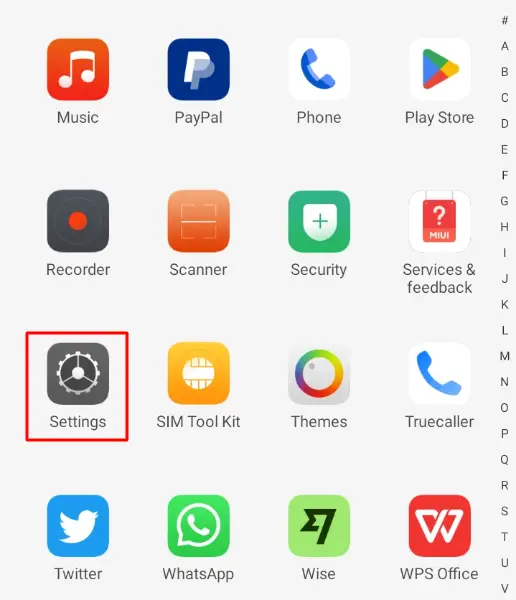 Scroll down and select "Apps" from the available options.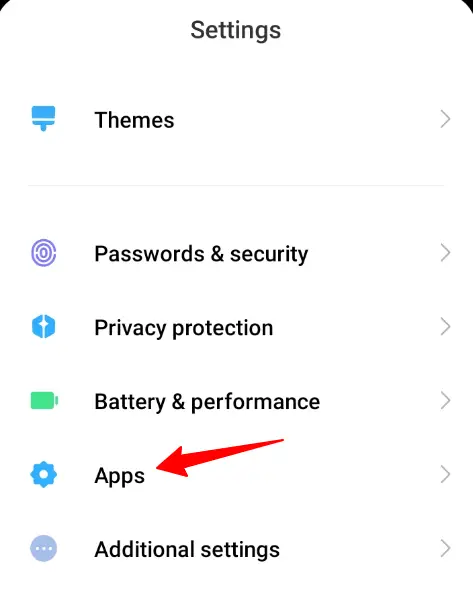 Tap on "Manage Apps" within the Apps menu.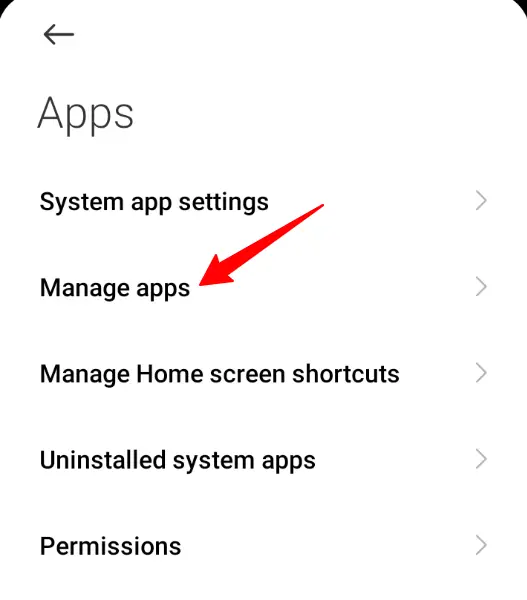 Browse through the list and locate the Instagram app. Select the Instagram app to access its settings.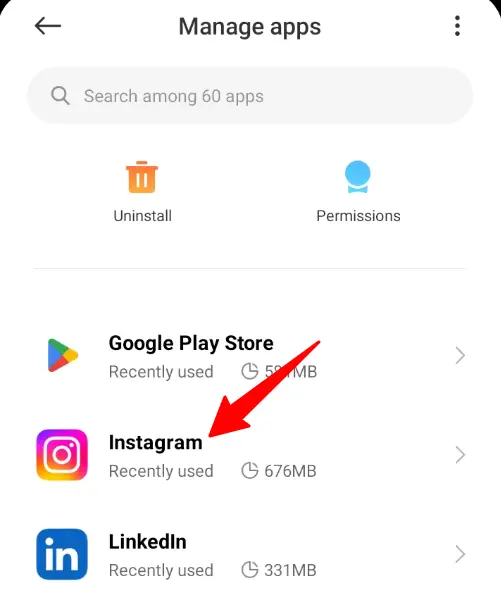 Look for the "App Permissions" option and tap on it.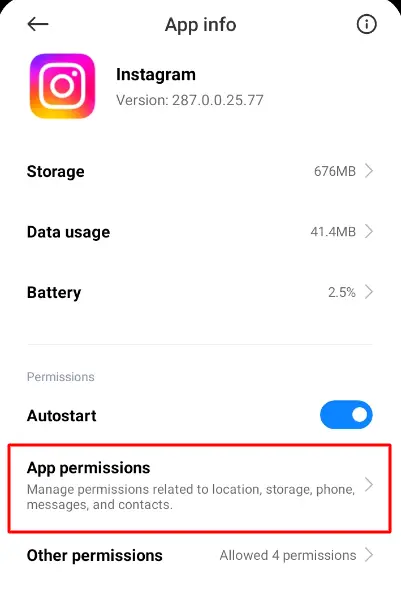 Within the App Permissions menu, find and tap on "Camera."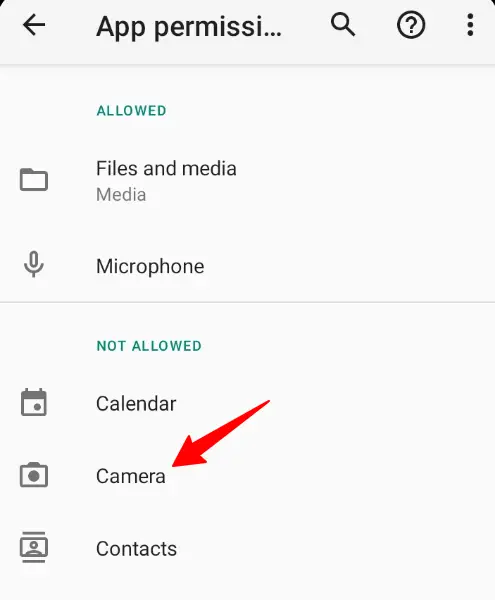 Choose "Allow only while using the app" from the available selection options.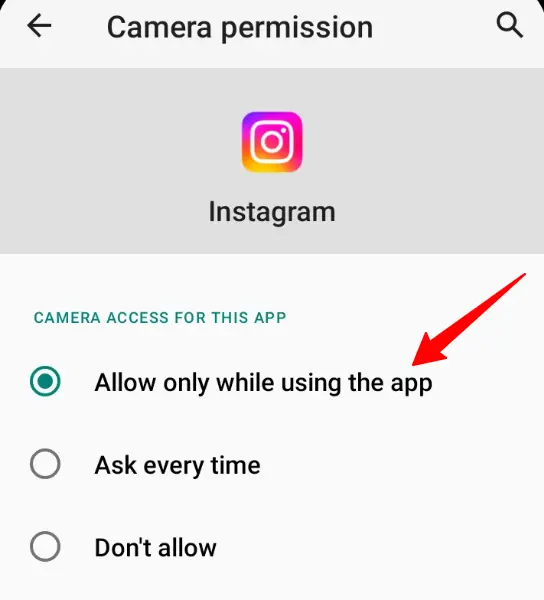 3. How to Enable Camera Access for Instagram on iOS
To enable camera access to Instagram on your iPhone or iOS device, follow these steps:
Launch the Settings app on your iPhone or iOS device.
Scroll down until you find the Apps section, then tap on Instagram to open its settings.
You will see a list of permissions granted to the Instagram app. If the toggle switch next to the Camera is turned off, tap on it to turn it on.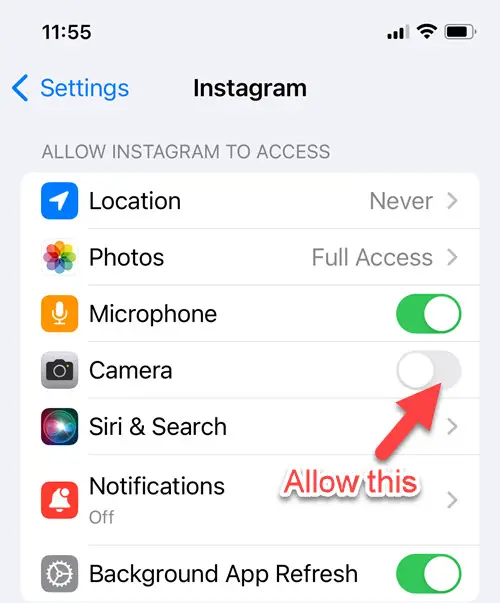 Once you have enabled the camera permissions, open the Instagram app and attempt to create a new story. If you can see a video, then you have completed the process!
Why is camera access not showing up in settings?
Suppose Instagram's camera access is unavailable in your device settings. In that case, there are a few possibilities: the Instagram app may not have asked for camera access, a brief issue or malfunction, or your device's operating system may be outdated.
Why Does It Say Instagram Doesn't Have Photo Access?
One of the main reasons that Instagram is not able to access your photos is the absence of in-app permission granted to Instagram to access your photos or videos. Another possible reason could be that Instagram is not updated, which might prevent you from accessing your photos.
Wrapping Up
From the guide, you'll understand enabling camera access on Instagram is easy for Android and iPhone. All you need is to follow the above steps. Also, you must ensure your smartphone is updated.