Like in earlier Windows Operating Systems, Windows 10 doesn't have the old type of recent files list in the start menu or anywhere to access quickly. Though it shows the recent 20 files in the "Quick access" area that is not handy if you want to see more than 20 recent documents (including folders) on your Windows 10 computer.  Today we will be showing you how to get back the recent files list in Windows 10/8.1 and add it to the start menu, desktop, and taskbar.
We have earlier explained that similar way for Windows 7 to access recent items.  Check out another useful guide about finding the IP address of a network printer on Windows 10.
Here is the Quick access on Windows 10 (Applicable for Windows 8.1 too)
This can be accessed from Windows Explorer as below.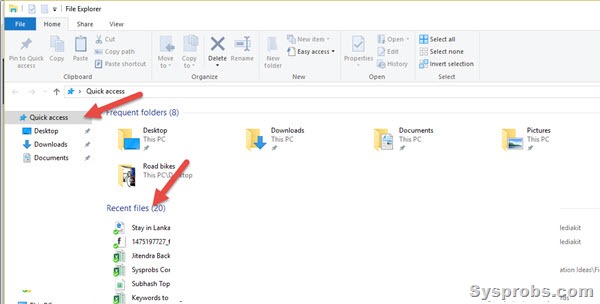 Under Quick access in Windows 10, you can find the recently opened files, but it has the limitation of showing the only limited number of items. So, is Recent Items in Windows 10 dead? No! Recent Items in Windows 10 still exist and it can be accessed via below steps.
We will be showing how to add recent items to the desktop and taskbar for quick access.
3 Ways to Access Recent Items in Windows 10
1) Windows 10 still record and keep the recently opened files/folders under 'Recent' folder. Open it by below command.
Open the Run and type shell:recent as this,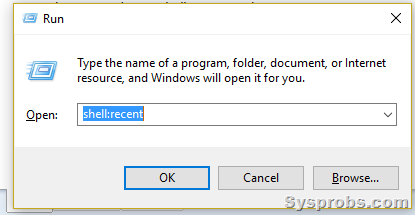 Here is the recent files/folders in Windows 10. You can easily see the path of the folder. As usual, it keeps a different path for every user on the computer.
Hint: If you are an administrator of a computer in Workgroup (home or office) or domain environment, you can see others' recent items by accessing correct folder under the user profile.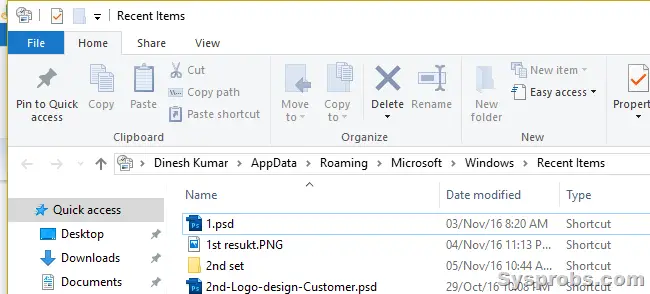 2) If you are the one who wants to access the recent items on your Windows 10 desktop or laptop computer regularly, here is the way to make a shortcut and add wherever you want.
Add Recent items to the Desktop as an icon.
Right click on the empty space in the desktop and create a new shortcut. Type %AppData%\Microsoft\Windows\Recent\ in the location of the item.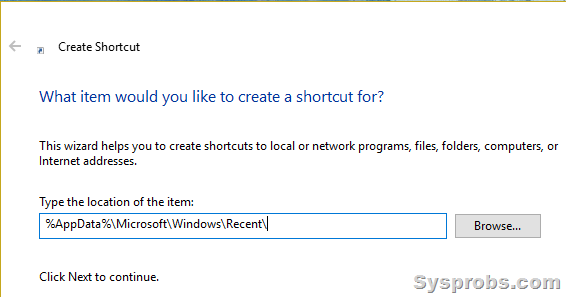 Give a name and create it. You will see the shortcut and it can be opened to access Recent items easily.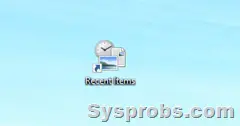 3) To make it easier, you can add this shortcut to your taskbar, Start menu and even quick access area. So it will be part of your quick access area to access Recent items in Windows 10.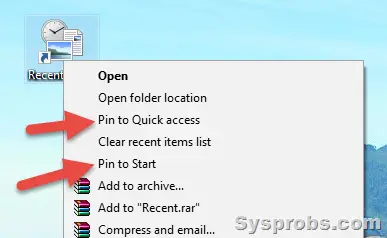 You would see the recent items folder under Quick Access in Windows Explorer and Start menu now. To add it to the taskbar, right click on the icon from Start menu and select pin to the taskbar as below

Hope this small guide would be helpful to access more recent items (files and folders) on Windows 10 and Windows 8.1 on your laptop or desktop computers.