Spotify is a great music platform. It has 1000+ songs in multiple languages and genres and has a free streaming service. It even offers a variety of discount offers and packages for listeners who wish to stream through premium for an add-free and enhanced listening experience.
Another perk of using Spotify as your music streaming service is its ability to curate a playlist based on your choices of songs. And not just a single playlist, but several playlists accented for every mood and occasion.
With so many advantages of using Spotify as a music streaming app, the only downside to it is the fact that its software can be a little overbearing on its consumers. One such example is its constant promotions of an ad-free experience through ads amid a very engaging playlist. In simpler words, Spotify intends to remove ad interruptions through ad interruptions! Oh, the irony!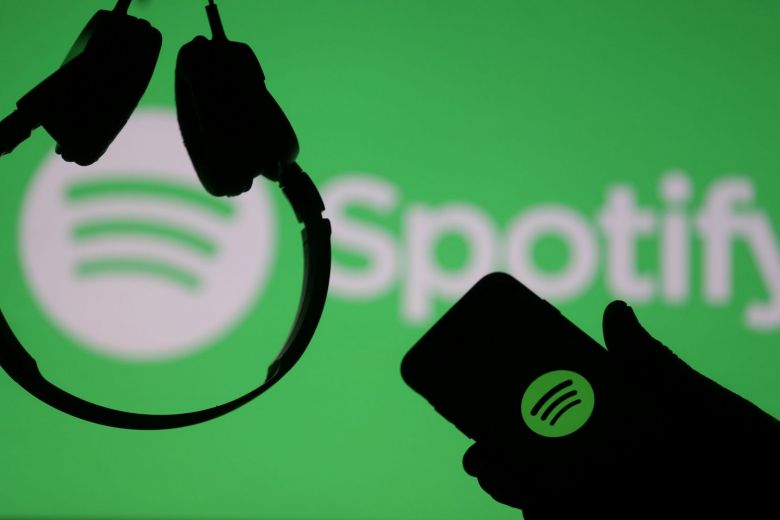 Another major downside to a highly intuitive streaming service like Spotify is the automatic startup of the app in Window 10. Countless users have registered complaints regarding the same as the company for rectifications. Yet, there are straightforward steps that the listeners themselves can follow to disable Spotify from starting up every time your PC is switched on!
What is Spotify Automatic Startup?
Like many people, you may be one of those souls who like to drown out the background in music while focussing on your work. And what better app to have than Spotify, which has specially put together a list of songs that help you concentrate?
Spotify automatic startup is one of the less charming features of the app. In the automatic app startup, Spotify automatically starts functioning every time you sign in to your Windows 10 PC.
If you've recently downloaded Spotify's desktop app, Spotify boots without your permission when you start your laptop/desktop, courtesy of the latest free-version upgrade!
Why Should an Automatic Startup be Disabled?
Even though it's far-fetched, the quick startup will genuinely hurt your PC; there are a couple of motivations to handicap it. First off, it'll most likely increment the size of hyberfil.sys, a vast record that can occupy a great deal of space if you have a little SSD.
It ought to be not precisely in other hibernation modes; however, it's as yet a channel in case you're finding it uncomfortable to use.
Microsoft itself additionally concedes that Windows 10 updates may not be introduced on the off chance that you have quick startup empowered. The symptom of that short boot is that it'll never really switch off and some fixed establishment requires a full closure to perform activities.
Instead, you'll need to restart your PC, which may not be advantageous.
At that point, there's double booting. A few clients report that it bolts their hard plate, implying that you may discover the Windows drive out of reach on the off chance that you have a subsequent OS introduced on an alternate drive if you do figure out how to transform anything on the plate. In contrast, in a double booted OS, it can cause debasement.
Different Methods of Disabling Spotify Automatic Startup
1. Through the Spotify App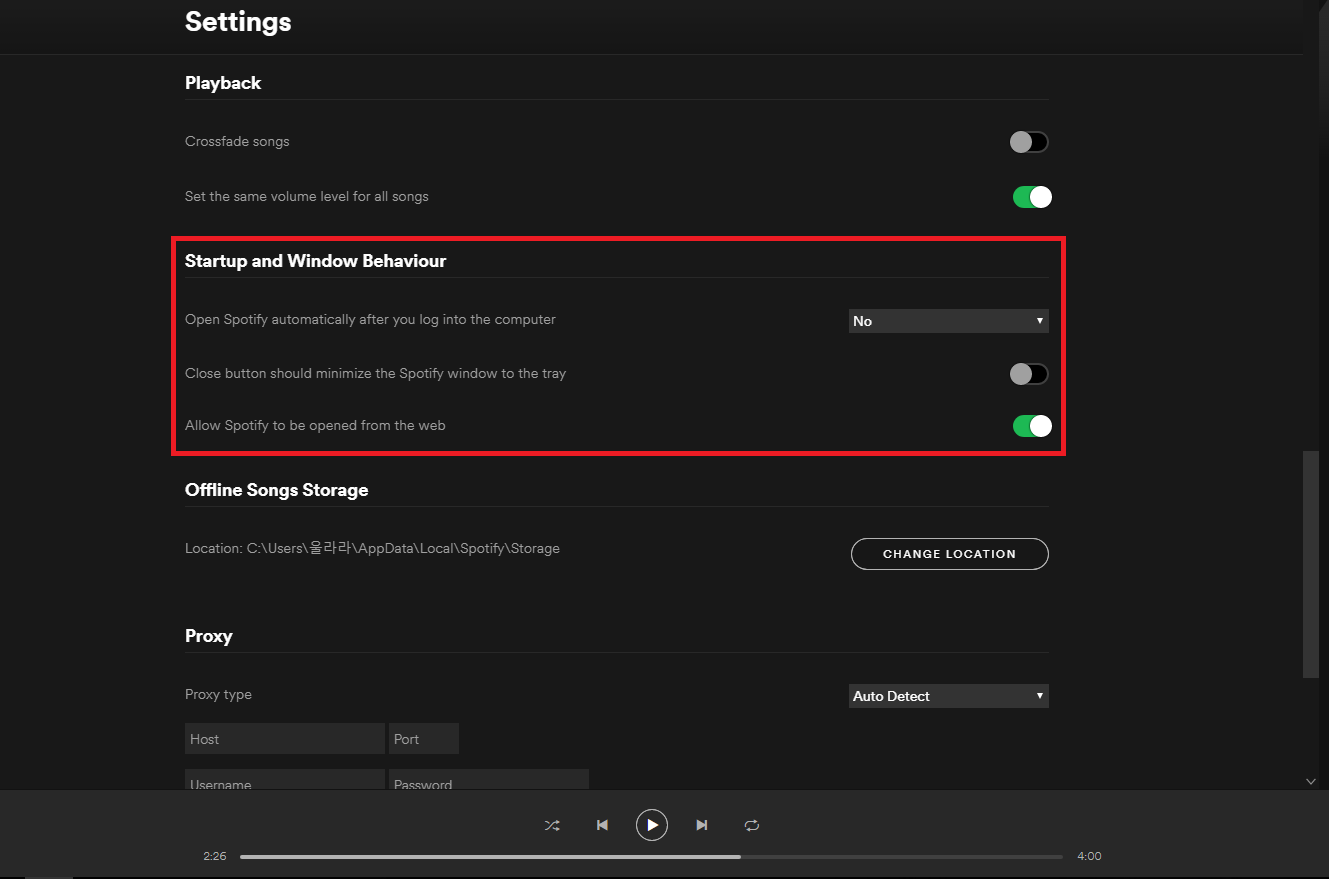 Go to Settings, and select 'Show advanced settings'
There you can set Spotify to begin naturally or not in 'Startup and Window Behavior' Now it won't open when you sign in to your PC except if you open the app on your own accord.
2. Through PC Settings (only applicable for Windows 10)
If you prefer not to mess with the app setting in Spotify, you also have the option of tinkering with app controls through your PC's task manager as well. The task manager has a programming option that lets you control the programs or apps that start up when your computer is switched on.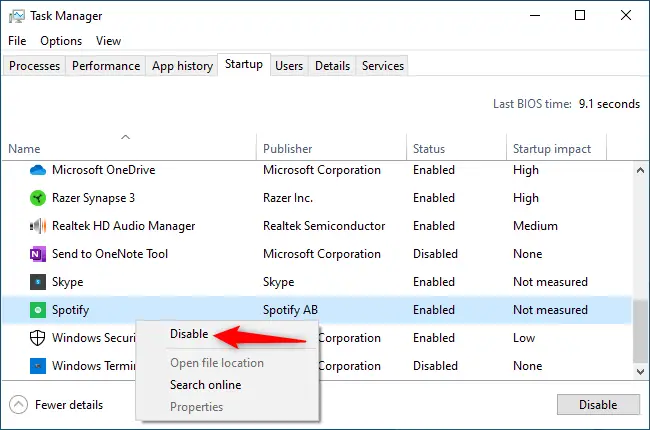 Press 'Ctrl+Shift+Esc' or right-click the Windows taskbar to launch the Task Manager.
Select the 'Startup' tab. If it is nowhere to be found on the screen, click on 'More details' to find said option.
Scout for 'Spotify' from the list and click on the 'Disable' option.
Spotify's autostart status shown in the "Status" column will now be "Disabled" Now, it won't launch when your computer is switched on.
There is another option available- "SpotifyWebHelper". This option allows you to access the app from the webpage. You can disable "SpotifyWebHelper" from starting by turning the "Allow Spotify to be started from the Web" setting to "Off".
Drawbacks of Disabling Auto Start
Boot time: The essential preferred position of the Windows Fast Startup mode is that it extraordinarily lessens the boot time. It achieves this by keeping centrepieces of the OS stacked on the plate which forestalls rebooting without any preparation.
General execution: It is likewise unique about sleep mode. Since it does free most of your memory when you shut down your framework, it won't just boot up quicker. Yet, it will likewise work faster during ordinary activities than if you put it on hibernation.
Safe decision: likewise, this mode has the reward of being a sheltered method to help framework execution. On the off chance that anything turns out badly, you can generally reboot your framework without any preparation utilizing the "restart" choice. In the most pessimistic scenario, the quick startup setting is comfortable to empower and debilitate as you wish.
Programs won't have the option to achieve their experience undertakings on the off chance that you do this. For instance, if you handicap Microsoft OneDrive on the startup tab, it won't consequently sync your documents after you sign in until you dispatch OneDrive physically.
We live in an era of machine learning and artificial intelligence. We have programmed computers to anticipate our needs and comply with our convenience. That does cross a line sometimes, and as mentioned above, it does lead to an overborne consumer experience at times.
So what are you waiting for? Show the computer who's the boss and control which program starts up with your computer and which shouldn't!