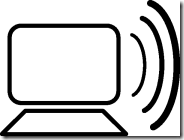 Network stumbler utilities are used to detect available wireless networks around you, get signal strength and some more details without connecting to them. Netstumbler is the famous software work well with Windows XP. But same application  disappointed me on Windows 7.  Its having some compatibility and network adapter issues. Here  is the best Network stumbler software for Windows 7 which works greatly.
inSSIDer is software you can use to detect wireless strength and details with windows 7.
Problem with Netstumbler in Windows 7
Installation went well and program opened without any problems. But my working wireless adapter was not detected in netstumbler. Yes, it works only with some types of network adapters, but that was not the issue this time.
As reported in other blogs to change the OS compatibility to Windows XP versions, did not help me either. inSSIDer helped to accomplish the purpose of monitor wireless networks in Windows 7.
Download Best Network Stumbler for Windows 7
1) Download it from here ( Official site)
2) Installation very simple. Start the inSSIDer.
3) Select your wireless adapter and press Start Scanning.

4) Here is the screen with details.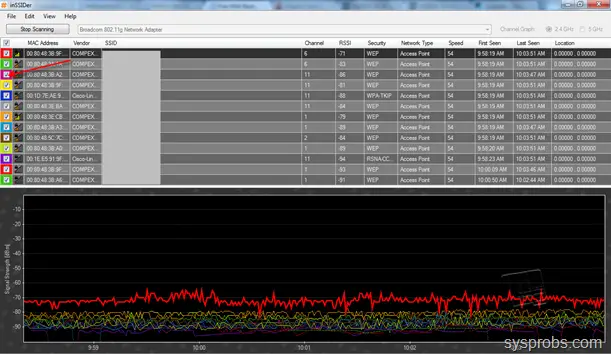 It gives full details of available wireless networks. Down ' Time Graph'  shows the signal strength of each access points which matches the color mentioned by arrow mark. Graph changes when you move from access points.  Also, you can deselect access points as shown in arrow mark to monitor specific access points only.
5) Go to View and select both graph options to view 'Time Graph' and 'Channel Graph'.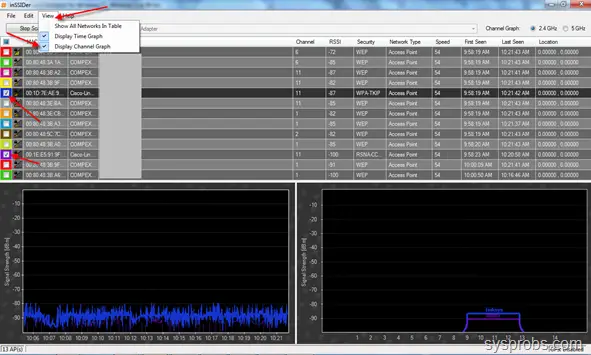 6) Two types of export options available for graph data and you can monitor GPS signal also by this tool.
Download Best network Stumbler for Windows 7