If you are an Exchange administrator, you know the importance of EDB file. It doesn't matter what type of backup and recovery solution you have at your environment, any time an EDB file can go wrong and recoverable. There are many reasons why an EDB file can get corrupted in a production setup. As a professional Exchange administrator, you must have enough solutions to bring back the mail server online or to recover the mailboxes.
In this guide, let me show you the super simple and powerful Exchange EDB recovery solution that will be handy at critical moments. If your backup solutions can't recover an EDB file or get the recent data from the file, then this Stellar Exchange Repair tool is the ideal software.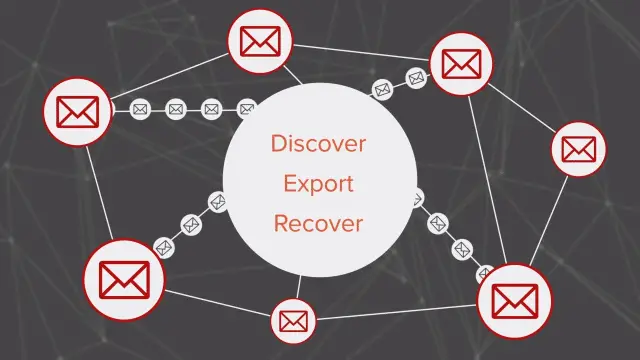 Why do you need to Use Stellar Exchange Recovery Tool?
This is not just an EDB file repair tool; it has other excellent feature you will love to use as a backup or Exchange administrator. The in-built Exchange ESEUTIL may repair the corrupted EDB file with several conditions such as the presence of intact log files and proper data availability. Also, it may take some time based on the file size. Additionally, we will not have the option to see the content inside the EDB file until we mount to the Exchange server.
If you have any Exchange Server versions like 2019, 2016, 2013, 2010 or older versions up to 5.5, this tool going to work to recover the EDB files.
1) It gives the preview option.
After scanning a corrupted EDB file, it allows viewing the mailboxes, individual email, contacts and even the calendar entry. That can give the ability to restore the critical data quickly than repairing the entire EDB file.
2) Granular Recovery
As mentioned earlier, Stellar Repair for Exchange allows restoring a single item from the corrupted EDB file. Most of the mailbox content can be recovered at a granular level.
3) Export in Multiple formats
Here is an exciting and useful option. The required data can be exported as PST, MSG, EML, HTML, RTF and PDF format.
Also, the particular mailbox can be exported to a working Exchange server for full recovery purpose. If you have Office 365 tenant account, then you can export the mailbox from Stellar recovery to Office 365 cloud directly.
4) Search and Recover
If you do not know which mailbox contains the particular data you are looking in the EDB file, you have the option search, filter and export it.
5) Multiple EDB file scan
If your Exchange environment has multiple corrupted EDB databases, you have a great option to scan and repair 4 EDB files in a single process. It can save plenty of time and make it easy to search and recover the necessary data across several database files.
It has other main features why this recovery tool is recommended for on-premises Exchange environment. Find out more here.
Installation:
Installation is simple and straight forward. The good thing is, you can install on any computer or server than the live mail server. It can help in reducing the workload to recover the corrupted EDB file from the production server.
Windows 7 to Windows 10 client and Windows 2008 to latest server OS supported.
You need to have a Microsoft Outlook on the Server/Computer to make recovery possible.
Download the software from the official website.
Execute and proceed with the installation.
How to Repair EDB file Using Stellar Recovery
Start the program and browse the EDB file you need to recover or repair.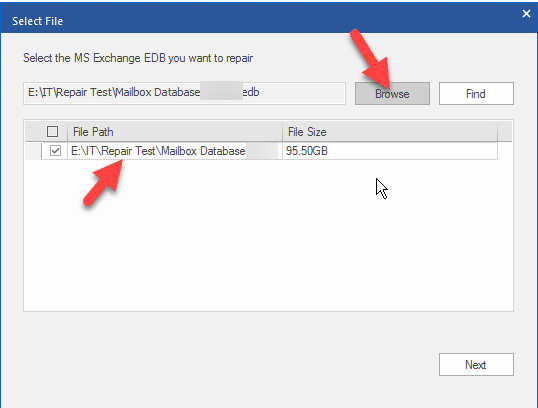 As usual in data recovery, you have 2 options.
Always start with the Quick Scan, if that could not recover the data, then go for the Extensive Scan. Based on your scenario, select the correct option.
It may take some time to scan and list out the mailboxes based on the EDB file size and level of corruption.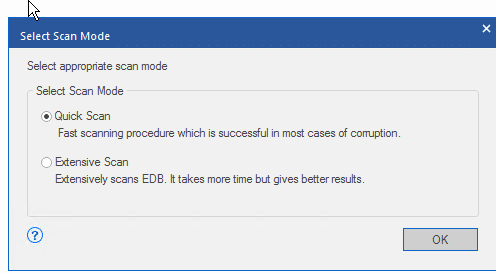 Successful scan and repair option will list down the mailboxes and its content.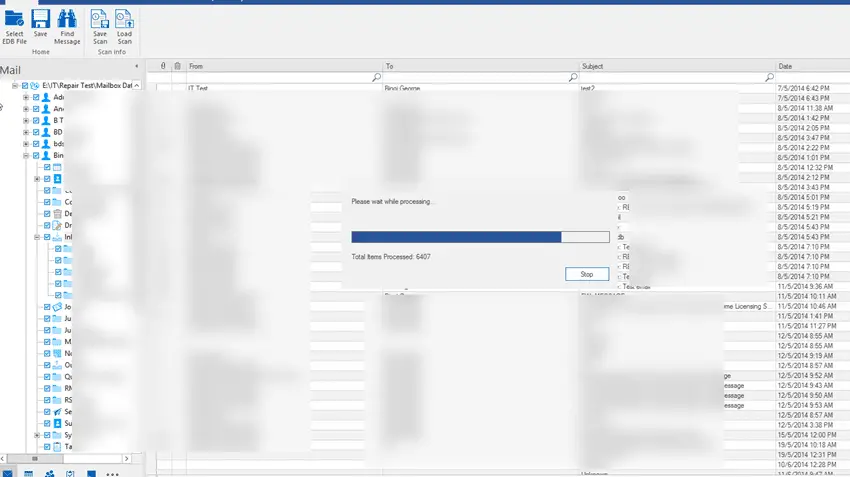 Select the individual mailbox and perform the desired option. As mentioned earlier, you have handy export options from this tool.
For quick recovery, select the mailbox and export to live Exchange server or Office 365. Even you can export to PST and upload from Outlook. There is an option to select multiple mailboxes to export at the same time.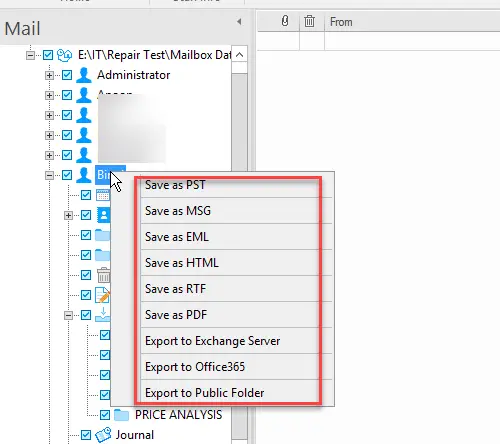 If you are looking for a particular email or contact details from the EDB file, there is a search option to run and filter the export options.

Final Words
The Stellar Repair for Exchange has many useful features when it comes to recovering data from EDB file. Since those steps are easy to understand by any Exchange or backup administrator, I do not need to mention every feature or steps.
When the business email is one of the critical application in an organization that should be up and running 24/7, it is so important to have proper backup and recovery options. If you have the on-premises mail servers, you must take extra care than the one hosted on the cloud.
EDB recovery tool like Stellar is essential for any origination which has Microsoft Exchange servers. As we can't completely depend on the backup solutions; it is crucial to have alternate recovery options.
Also, when it comes to point-in-time recovery, the Stellar Exchange Recovery tool has higher chances to recover recent data than the traditional backup tools.