Windows 10 has its security standard and built-in security tools. Windows Security already provides you with a firewall, antivirus, account protection, and browser monitoring to protect the user from phishing and cyberattacks.
On the surface, the developers at Microsoft did everything in their power to cut the costs of their clients and provide the best possible protection. Still, in some cases, Windows Defender cannot fully deal with every threat you can face. The following material aims to help you create a safeguard environment and avoid all types of malware with professional software.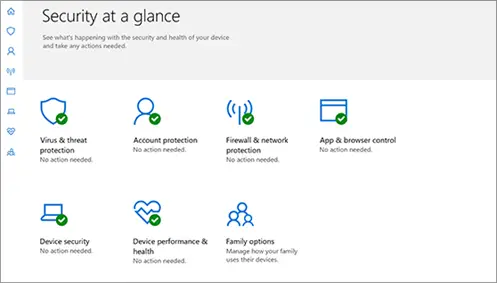 Is Windows Defender Enough?
Windows Defender is a solid protection of Windows OS from versatile threats and attacks. It has a steady and updating virus base, hints at improving computer's safety, helps with Windows issues and other aspects. However, Techradar, the source for tech buying advice, strongly warns from fully relying on this in-built tool. This sounds valid if reminded that Windows Defender is listed as one of the top antivirus solutions. Windows Security provides built-in security options and core isolation to prevent control interception over your laptop or PC.
What is more, its stability has been questioned since the Windows 10 release, and users frequently found malware with third-party software. Sceptics say that one should not count on Windows Defender as it still has holes in its protection shield and instils no confidence for future users. Additionally, its browser filter mostly works for Microsoft Edge. The same cannot be said about Chrome, Firefox, or Opera, as they need their VPNs or anti-banners to get rid of spam.
Still, its ability to spot and remove malware is comparatively inferior to the prominent antivirus solutions. Therefore, the Windows Defender and in-built firewall are "better than nothing." However, some data and personal information require additional protection. The only thing worth mentioning is that it should be up-to-date to provide first-level protection for most basic Internet threats.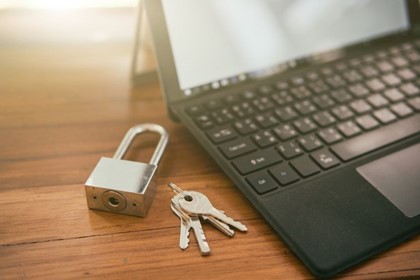 What can you do instead?
Currently, Internet malware is bigger than ever. Trojans, backdoor, ransomware, adware, tracking cookies, and other types are hard to sport and even harder to remove with Windows Defender. Some of them can cause major harm to your data and business if you work on your laptop distantly or administer your site. Accordingly, in this upcoming year, it is better to have some additional software to save your sensitive info from unauthorized use.
First and foremost, you can go with free versions of third-party antiviruses. There are top-rated free antivirus versions for Windows 10 and compare their benefits for your activities. This simple software allows you to use minimal system resources, avoid extra costs, and keep your virus database updated unless your Windows falls behind. They allow you to protect your system silently and seek rare malware types like malware or tracking cookies to avoid OS trash.
Simultaneously, free antiviruses do not have all the necessary features to protect you from bigger security issues. Such cybercrimes as identity theft, spying on you, selling your data online, or revealing your consumer habits to big companies. To avoid that, you will certainly need two major elements to be protected – 360-antivirus and a VPN.
360 or complex antiviruses have all-in-one tools to ensure your security online. In most cases, they have malware, spyware, adware, phishing, and digital surveillance tools that will not make you install or watch over every safety feature separately. If you give too many permissions to your applications, you may get one even if you do not visit risky sites. Accordingly, getting a licensed antivirus is the best security offer.
It is usually compatible with Windows Defender and does not require to be randomly turned on or off. 360-antiviruses equally have customizable features of disabling the annoying notifications or slowing your computer. The majority of them might be costly, but there are options to improve their affordability here. Such top choices as Norton or McAfee have their separate sites to inform you on every newest online threat. They equally give useful advice on how to surf your Internet more safely.
Consider finding a virtual private network (VPN). VPNs protect your Internet traffic from being intercepted and used for ransom or other cybercrimes. VPN protects your personal data and searches history so that even your provider could not use it. You equally hide your IP address, which is particularly useful if you have certain sensitive data in your system. Some of the 360-antivirus bundles already have them. Still, have an option to chose your own protection if you have compatibility issues.
VPN is present in Windows 10, so you can use a built-in option. If you travel a lot or have to use public networks, VPN is a credible assistive security tool. What is more, VPNs prevent hackers from accessing your data even if some of the information was intercepted. As a result, you have seized the moment and change your passwords or remove your payment credentials from the site you worked on. At present, every Internet browser offers its VPN and malicious advertising block, but you may integrate 360-antivirus protection with them.
Conclusion
Therefore, it will not be easy to protect your Windows nowadays. Though Windows Defender and internal security features are reliable, they have lost most of their fanbase in recent times. Accordingly, going with certain additional software is a smart choice. If free versions of main antiviruses are insufficient, consider the option of the full license. Overall, this is the best possible opportunity to build a full 360 safe working environment for all your operations online.
Additionally, consider VPN for encrypting your traffic and confuse cybercriminals that hunt your data. While Windows 10 is stable and works like clockwork, it still needs some additional features that credible antivirus can provide. The combination of updates and antivirus saves you most of the trouble caused by malware today.