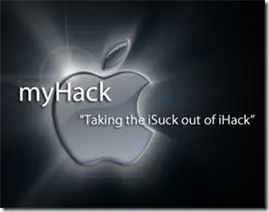 Some users reported unsuccessful results on my previous method to install snow leopard on VirtualBox. The main reason is, processor type. Installation failed on latest Intel i series, mainly for i3,i5, i7 and AMD processors due to unsupported boot loader. Recently, an updated version of EmpireEFI released by developer to support intel core i series processors. This post shows how to download the latest EFI boot loader for Intel Core i series processors and install snow leopard on VirtualBox.
You need some third party boot loaders like EmpireEFI 10.6.3 to boot original mac DVD or ISO on VirtualBox, because VB doesn't support Mac virtualization officially. The complete guide of installing original vanilla kernel snow leopard 10.6.4 on VirtualBox available here. Because of old type boot loader could not talk to latest processor and physical hardware properly, this method failed for some users.
I don't have Intel i series processor to check and confirm, but a user from my previous article reported successful installation by latest EmpireEFI on intel i3 processor.
Here is the official message from developer.
I've now released EmpireEFI for OSX 10.6.3 . It includes OSX 10.6.3.1 kernel which allows a lot of newer Core i-series devices such as Mobile Core i3 , i5 , and newer core i7s (both desktop and laptops as well). To make things even easier , I've narrowed the versions into Generic , ATI and NVIDIA. Each of these version contains both Legacy version (meant for problematic system) and the normal version). I am not able to test it thoroughly like I used to as I do not own 10.6.3 Retail DVD. However I can assure you that it should work . If it does not , just post a comment here and I'll try my best to rectify it !

Changelog :-

Included 10.6.3.1 Kernel to enable a variety of Core i series processor
Included Natit and newer version of Chameleon
Downloading option is available depends on your physical display card type, but its not applicable on desktop virtualization since VirtualBox guest can't detect the correct VGA. Therefore download any versions which will have two ISO files after extraction.
1) BootCD.ISO (This should work on latest Intel core i series processors 32 Bit and 64 Bit. It works on Intel Core 2duo also which I'm using)
2) LegacyBootCD.ISO ( Use this ISO if first one failed. May be you can use on old type processors –Intel Pentium, latest Intel processors with 64 Bit OS and AMD processors. This boot loader also worked on Intel Core2duo)
Install Original Vanilla Kernel Snow Leopard on VirtualBox with Intel Core i series Processors by EmpireEFI 10.6.3
1) Download the latest boot loader and extract it.
2) Get a original retail mac dvd here and make ISO as mentioned in this post or get it from somewhere.
3) Make sure hardware virtualization technology –VT is enabled on host computer BIOS. Read more how to enable VT in BIOS.
4) Follow the installation steps mentioned in earlier post.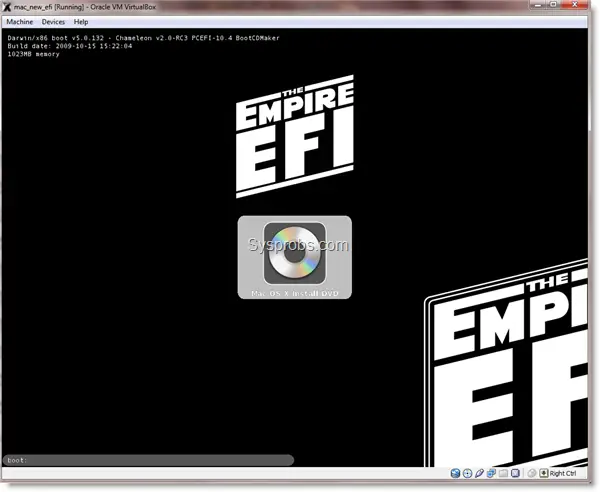 5) Don't miss to create partition as shown below.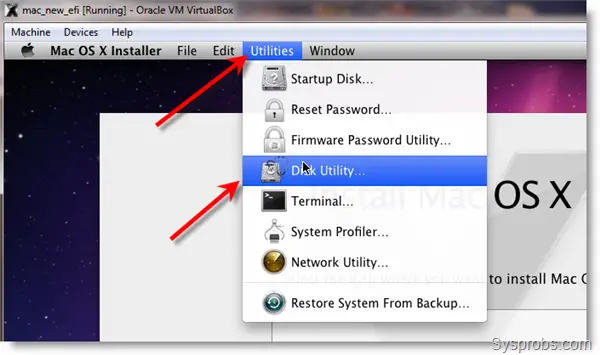 6) As expected installation failed almost at the end. Don't worry, restart the virtual machine, make sure to load empireEFI ISO again. Select hard disk now and boot.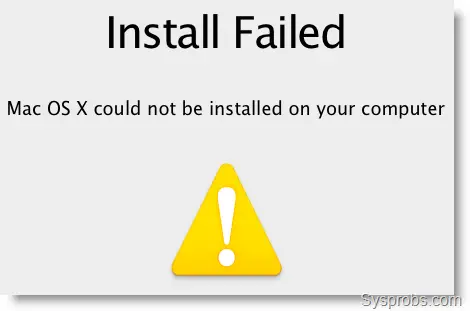 7) Snow leopard booted successfully after the restart and some initial setups. By any chance if it gets stuck, use the other ISO (BootCD or LegacyBootCD).
8.) Post installation of 'myHack' installed properly from boot loader ISO file and I managed to boot directly from hard disk without mounting ISO every time.
Important Note – Take a snapshot before starting this package.
Its not guaranteed this will work on all systems. If you get kernel panic after this installation, please restore the snapshot and use without this package.
Leave the default selections under customize option including 'com.apple.Boot.plist' which is required to manually increase screen resolution.
You can modify and customize these options as per your need, remember, display and sound kexts will not work on virtualized platform in VirtualBox.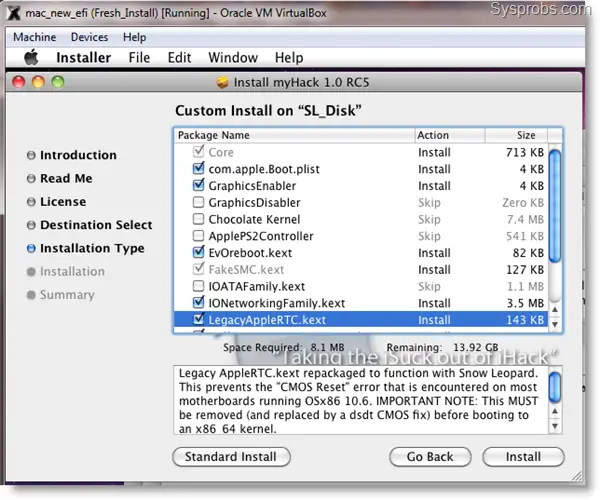 9) Here is the booting screen of Snow Leopard starting up directly from hard disk without boot loader.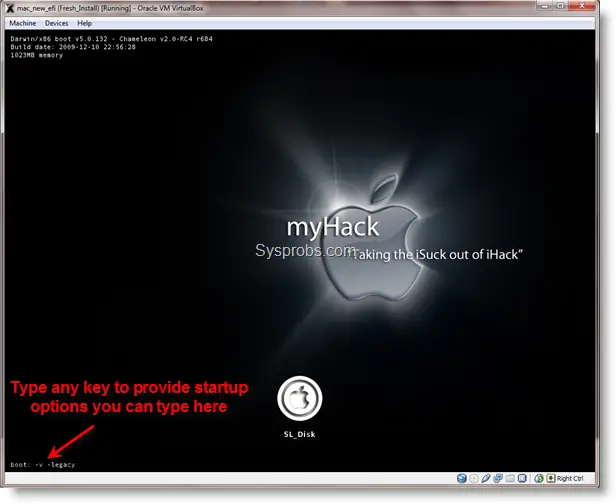 10) Combo update to 10.6.4 did not work here with myHack post installation package. May be it will work up to 10.6.3 as reported by developer. I'm not sure how this is going to work on other type of processors. Try the update with a snapshot.
Important Note – Take a snapshot before starting the update.
If you get kernel panic after this update, please restore the snapshot and use without update.
OR
Boot from boot loader ISO instead of local disk, it worked with update 10.6.4.
NOTE– Clicking 'About This Mac' will crash the system.
To see the system details, check under 'System Profiler' in utilities.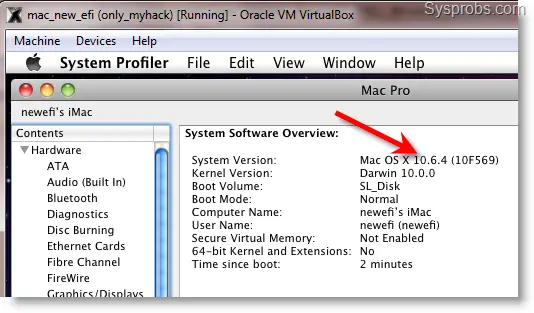 11) For sound, network, USB support and shared folder between Windows and Mac OS X, check earlier post.
12) To increase screen resolutions size and get your desired size, read this post and some useful comments.
Backup Method
If this method did not work for you, then follow the steps in this post with different boot loader on i series processor
Here we go, one more updated boot loader to install snow leopard on VirtualBox with latest Inter core i series processors.
The only problem you may face is, Mac OS X would crash with kernel panic after updated to 10.6.4 and boot from local disk with myHack chameleon boot loader. This is the story on my Intel core2duo computer.
Please share the issue and successful installation with this method on Intel i series and AMD processors. As usual this method is just for testing and learning purpose. Do not expect all features from Snow Leopard virtual machine as running it on physical apple hardware.
Have fun and leave some comments.