FaceTime is an audio and video call application by Apple. It is an App that utilizes your Wi-Fi or cellular data connection rather than a traditional phone connection. It is accessible for any iPhone, iPad, iPod contact or Mac, to call any individual who has any of these gadgets. In case if the FaceTime icon is missing from your iOS devices, the below steps will be helpful for you.
FaceTime lets you talk with your friends and family, so it is helpful when you want to see your family on the special occasions, making calls anyplace on the planet, when you have no long-distance mobile plan, conducting a meeting, and a whole lot more. It's an excellent choice for contacting people because it is encrypted and comes pre-installed on your Apple devices.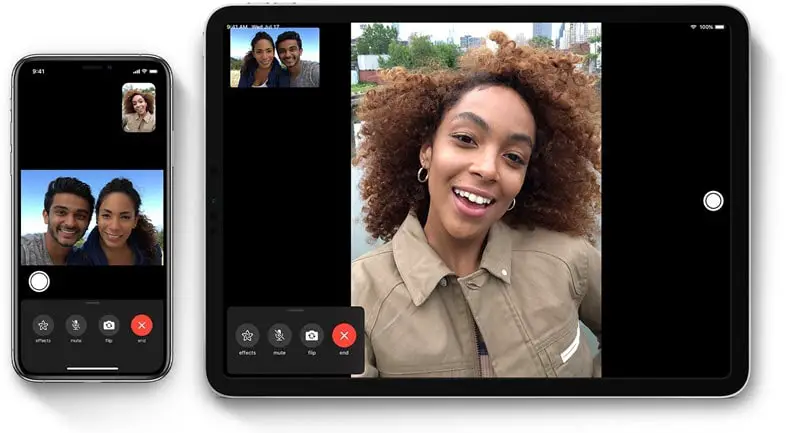 5 Methods to Get Back Missing Facetime Icon
If FaceTime disappeared from your iPhone or if it isn't working correctly we can show you how to bring back missing Facetime option in your Apple device. Find out what you can do to bring it back below.
Total Time: 30 minutes
Search for FaceTime on Spotlight page or restore it with the App Store.
Changing the FaceTime settings on your iPhone.
Turning off Content & Privacy Restrictions for FaceTime and Camera.
Update, reset and restore the iPhone to its factory settings.
Check FaceTime's availability in your region or country.
Method 1: Search for FaceTime on Spotlight page or restore it with the App Store.
Spotlight is the screen you get when you swipe left on your iPhone's home screen or pull down on the home screen. There you'll see a search bar and frequently used apps; you can search for the FaceTime app on your device and ensure that it doesn't get lost amongst your other apps.
Go Home Screen on your iPhone by swiping up from the bottom of the screen (if you're using iPhone X or later) or clicking the Home button (For iPhones with TouchID).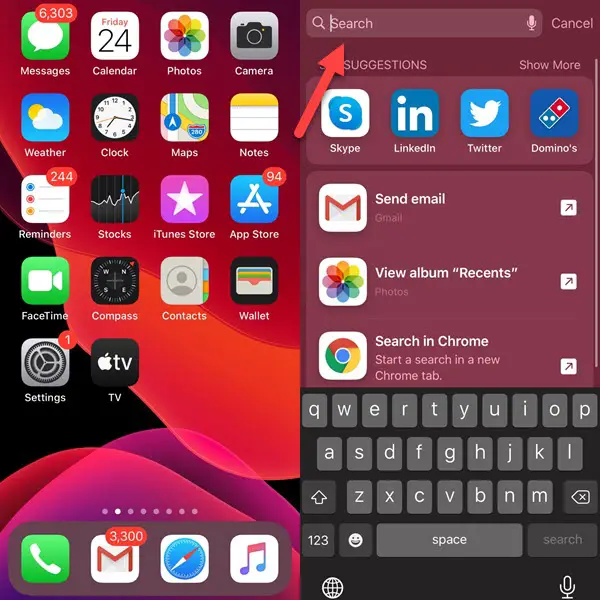 Now you can reach Spotlightby pulling down from the middle of your screen, or you can swipe left on the home screen. A search bar will appear.
In the search bar type 'FaceTime' to search it on your Apple device.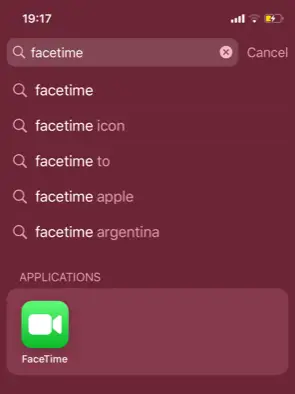 You can click on it and open FaceTime straight from the search results.
If FaceTime isn't downloaded on the device, you should see a link the App Store where you can restore it.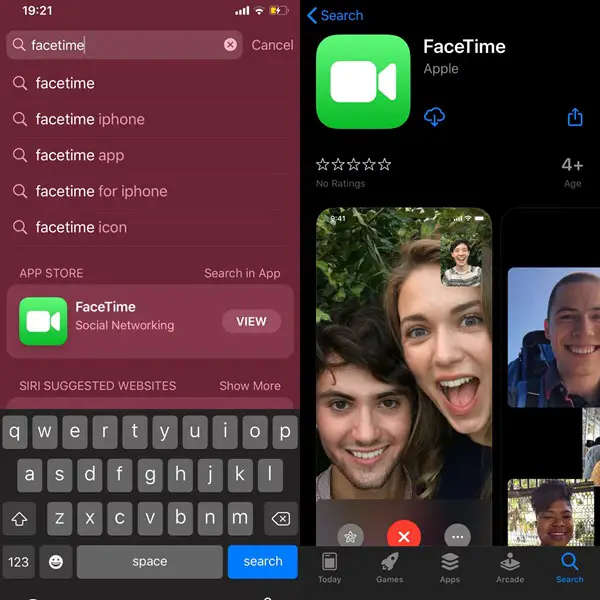 If your home screen is jumbled or you're confused as there are too many apps on the home screen you can reset your Home Screen layout, by this you can return FaceTime to its original position on your Home Screen of your iPhone.
To bring it back you can navigate Settings > General > Reset > Reset Home Screen Layout, This option won't delete any data or application, but it just resets the original position of all your apps.
Method 2: Changing the FaceTime settings on your iPhone.
If you just got yourself a new iPhone or you've never opened FaceTime on your iPhone earlier, or if you've just reset your settings, you might require to activate it first. By activation, I mean to log in with your Apple ID and set up your account. It's effortless, you can follow the steps below.
If FaceTime isn't activated, you won't be able to see an option to make FaceTime calls from the Phone app of your iPhone. When you try you'll see a WhatsApp option instead, and you can't even receive FaceTime calls people that try on your Email ID or Phone number.
How to activate FaceTime?
Just open the FaceTime app on your Apple device and tap "Continue" to activate FaceTime then enter your Apple ID or you can do it by going to the FaceTime settings we've detailed below:
Open the Settings app on your device Home screen.
Scroll down in settings, and you'll reach the "FaceTime" option.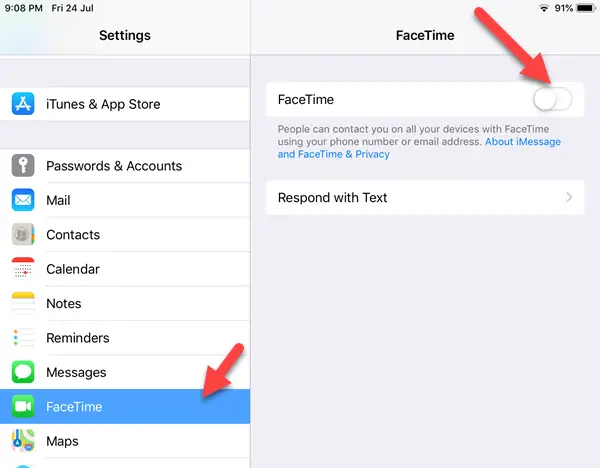 Tap the option to turn on FaceTime.
If the option was off, sign in with your Apple ID so you can be reached at your provided email addresses.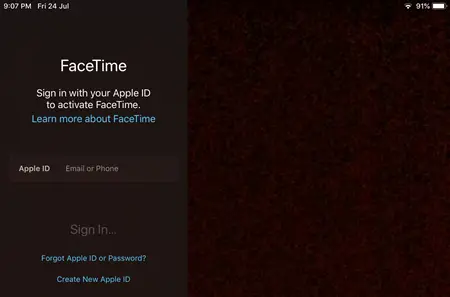 Find "You can be reached by FaceTime at" section in settings, you can add more email address or phone number.
Method 3: Turn off "Content & Privacy Restrictions" option for FaceTime and Camera
Sometimes the FaceTime app gets hidden by mistake from your iPhone; it might be because it's restricted. You can edit the apps you want to limit through the Content & Privacy Restrictions settings. Restrictions of apps are useful for parents who don't want their children to have access to adult content or just limited content. 
If you restrict FaceTime, it gets hidden on your iPhone completely. FaceTime also becomes restricted if the Camera app is limited because you can't use FaceTime without using the Camera.
Turn off FaceTime and Camera restrictions with the help of the instructions given below.
Navigate to Settings > Screen Time > Content & Privacy Restrictions.
Enter your passcode.
Tap "Allowed Apps" option and make sure "FaceTime" and "Camera" are both turned on.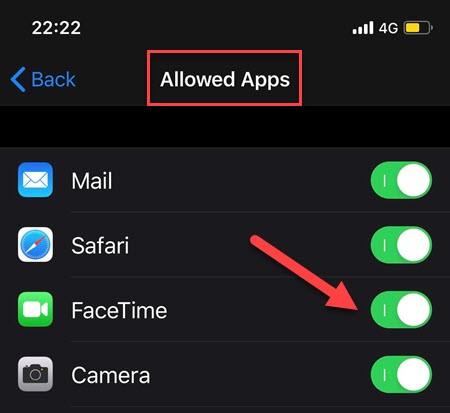 Or you can turn off Restrictions entirely by tapping "Content & Privacy Restrictions" at the top of the page.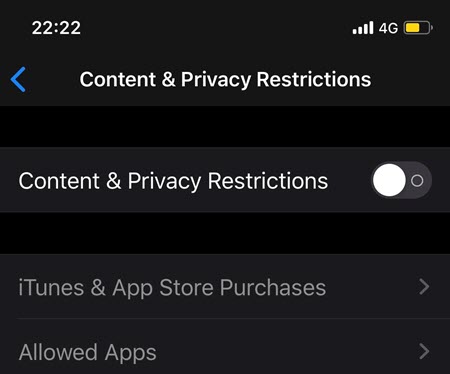 Method 4: Reboot, update, reset, & restore your iPhone to factory settings
These are the widely used troubleshooting methods because they work in most of the cases. Try these methods one at a time and check if you can find FaceTime in your device after each technique.
Rebooting iPhone:
Close all the apps via App switcher (Task manager).
After all apps are closed Press and hold the Side button to power off the iPhone.
When asked, "Slide to power off".
Wait for 30 seconds before pressing the side button to turn on your iPhone again.
Now you can "Slide to power off" your iPhone.
Updating iPhone
First, connect your iPhone to a trusted Wi-Fi network.
Navigate to Settings > General > Software Update.
Your iPhone will automatically check for new updates.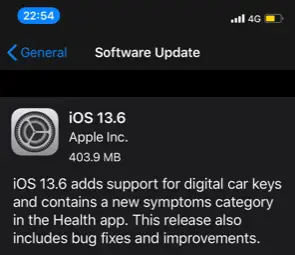 Look for iOS updates on your iPhone, if an update is present then Download and Install any available iOS updates.
If your iPhone is up to date, then try another step.
Resetting iPhone settings:
Go to the following option Settings > General > Reset.
Select "Reset All Settings". This reset shouldn't affect your data or apps but will delete settings, preferences, and passwords.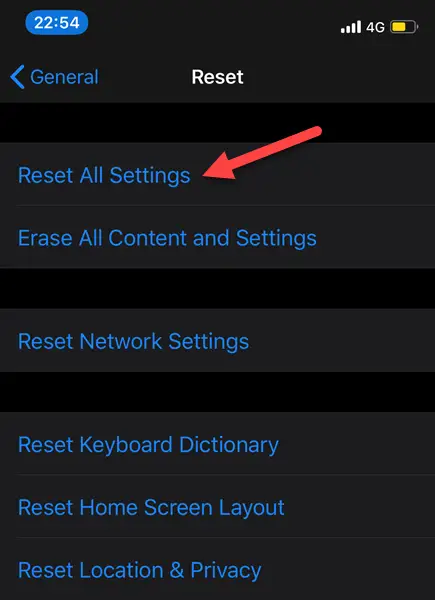 Now enter your passcode to confirm and wait for your iPhone to restart.
Tip: Reset All Settings first, if that doesn't work, make a backup and Erase All Content and Settings.
Restoring iPhone:
Ensure that you took a backup of your iPhone because a restore will erase all the data from your device.
Go to Settings > General > Reset.
Select "Erase All Content and Settings" option.
Enter your Apple ID and it's passcode when asked.
After your iPhone has restored completely, follow the instructions to recover your backup you can either recover it by your computer or iCloud.
If FaceTime still doesn't work, restore your iPhone but select to "Set Up as New" iPhone.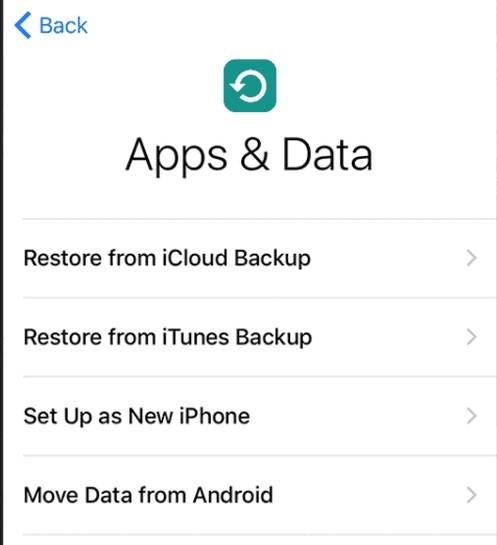 If FaceTime still doesn't work, Set Up as New iPhone and don't restore your backup, Remember this is the last resort, your data is crucial, ensure the back up properly.
Method 5: Check if FaceTime is available in your country.
iPhone sold in some countries do not have FaceTime installed in the software. Those country's governments require that Apple will sell iPhone only if they disable FaceTime. Currently, FaceTime isn't accessible on iPhones bought or sold in some Middle Eastern country like the United Arab Emirates. In some of the other countries, like Saudi Arabia, they decreased the restrictions, now they allow FaceTime only on Apple devices having iOS 11.3 or later.
If you fail to install after all the above steps or don't find the Facetime app on your iPhone or iPad, then it merely means that Facetime in your region or country is blocked. In short, you cannot activate Facetime on an iPhone or other iOS device which is sold officially in the UAE (and some of the other Middle Eastern countries). It cannot be activated, no matter what solution anyone else may offer because it is illegal there.
You can try changing the region from settings if it might work:
On the Homepage click on Settings > General > Language & Region.
Change your "Region" to a country that allows FaceTime, like India or Singapore.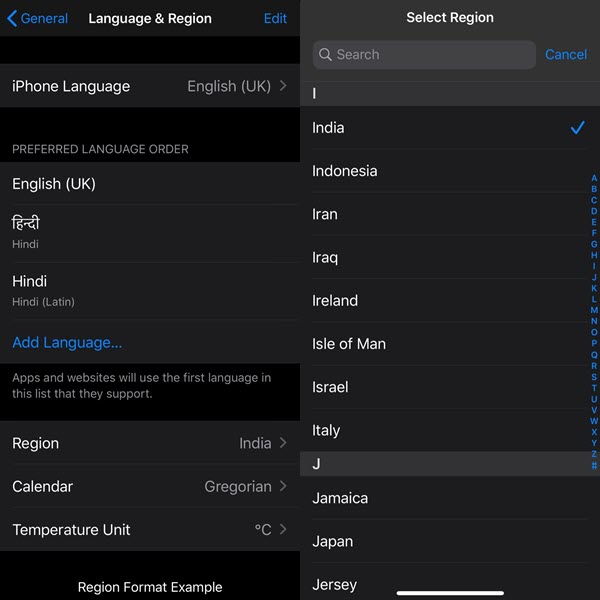 Restart your iPhone after changing the region.
We are certain that one of the above methods is helpful to bring back the missing FaceTime icon from your iPhone or iPad. Do let us which one actually worked for you!