If you want to use Android Apps on Windows or Mac computers, then you need to have an Android Emulator. Bluestacks App player is one of the best Android Emulators for computers as we mentioned earlier here. The question comes into our mind, "Is Bluestacks safe to install and use?" The question of security and safety arise in our mind especially when something is free on the Internet. Let's see the points to coming to a conclusion about the safety/security of Bluestacks.
Bluestacks is a kind of virtual platform that allows you to have Android Apps, games, calling and chatting apps on your Windows or Mac computer. It is a free cross-platform app to use on Windows and Mac. Obviously, you will not get the same Android smartphone experience on this, but worth trying if you are a developer, tester or even the Android gaming addict who want to play on the computer without considering the few glitches.
Update: As Windows 11 supports Android apps natively on Windows computers, you should use the built-in feature without installing Bluestacks. 
Is Bluestacks Safe for Windows and Mac?
Yes, it is safe and it is not a virus or malware or anything that is harmful to your computer. It is a well-reputed company on the Internet. Some of the Antivirus programs detect it as a malware process, but it keeps changing. For example, after you have upgraded the Bluestacks app player or your Antivirus software, those warnings disappear. That is the kind of update both parties do to support the Bluestacks app player to run smoothly without any warnings. Also, you can't decide the safety or security of one program just by a single Antivirus warning.
300Million users can't be wrong
As of now, it has more than 300+ million users using it to play their favourite games and apps on Windows and Mac computers.

Bluestacks program backed up by famous investors. You can view the active investors here. AMD, Intel, Qualcomm, and the largest Android smartphone maker Samsung are some of the investors. So, you can make sure that you have a good product from the investors who have great technology footprints on the Internet.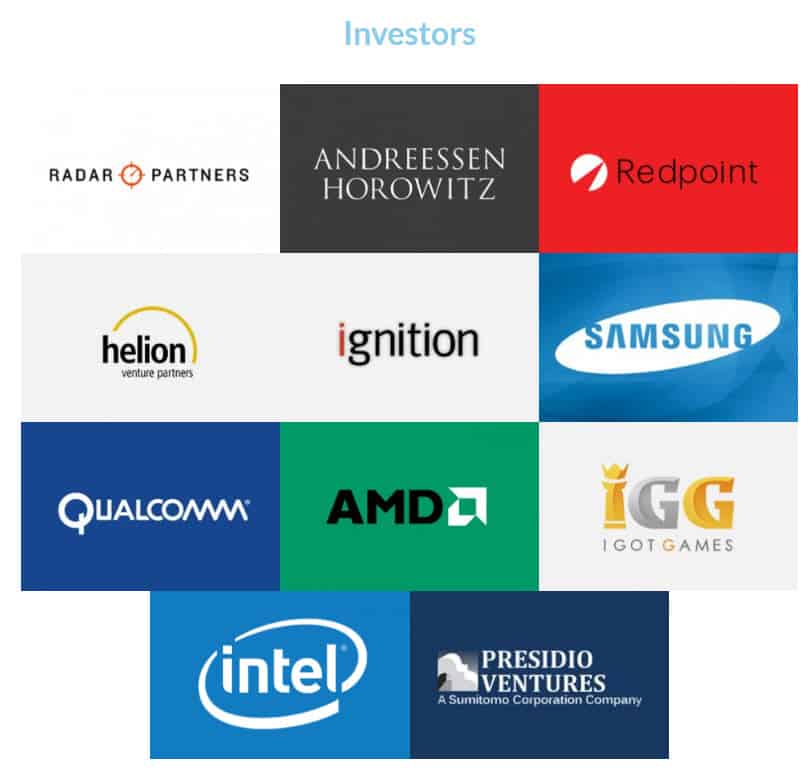 To find out the safety of the Bluestacks website you can use any of the online tools that check and rate the reputation of a website or its products based on the user reviews. Mywot.com, one of the sites that rate the websites, gives 4.6 scores out of 5 and rate as "Safe."  

Trustworthiness and child safety got good rates as shown below.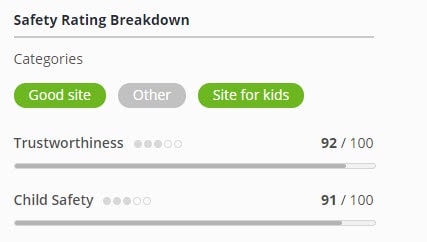 Major Considerations & Recommendations
It is free, so you get ads and sponsored apps
While installing and even after installed, you will be seeing ads and sponsored apps inside the App player. Either you can download them for free or get the premium version for a lower price, so the ads and sponsored apps will not bother you.
It is going to be your another Android Device
After you have installed it, you must provide a Google account to log in and download apps from Google Play. If you provide the same Google account you use on your real Android phone or tablet, then all devices including the Bluestacks will sync together. It is your decision whether you want to allow the Android emulator to sync with your smartphone (for example, the apps, contacts…etc whatever works with the single Google account).  My recommendation is if you are installing Bluestacks on Windows or Mac computer for testing, fun, and gaming purpose, better create a different Google account for Bluestacks, do not give the same account of your phone/tablet which you use daily.

With the Computer access, others can see your Google data
As I said in the earlier point, it is recommended to use a different Google account. If someone has the access to your computer, they can open the Bluestacks without any restriction. It will allow them to access your Google data which is connected to your real accounts, such as emails, pictures, and files stored on Google Drive. Using the Bluestacks App player with the same Google account as your smartphone on a shared computer may lead to a data leak.
Shut it down if you do not use it
Once you installed it on Windows or Mac computer, it is going to run all the time in the background. You can see that in the notification area. Also, if you monitor the usage of resources by Bluestacks on your Mac or Windows computer, it will be high in many cases. It may consume RAM, processor and even the network resources when you do not use it. I had a bad experience on my Mac laptop that the battery drained so fast when the Bluestacks app player was running in the background. These are not security or privacy issues, but to keep your system optimized, it is better to shut down when you do not use Bluestacks.
Conclusion
Since Bluestacks is a free platform to run Android apps and games on your PC, you must be ready to see some ads, download freeware apps or buy premium apps through the platform. Also, since their App player runs in the background always, it sends some data for program improvements. If you are so concerned about your security and privacy, you must read and understand their privacy statement here.
To conclude our question of whether the Bluestacks is Safe for Windows and Mac, the answer is YES as long as you know what you are doing. It is not a virus or malware to infect your system, but it is free software you are using on your computer. As we mentioned several considerations while using this program, you must follow them to make sure that your Computer and Android Google accounts are safe, secure and well optimized.