openSUSE, formerly known as SuSE Linux professional or SUSE Linux, is a Linux distribution that SUSE Linux GmbH and other companies sponsor. Across the world, this Linux distribution is being used extensively.
This development system focuses on creating usable, open-source tools for system administrators and software developers, along with providing a feature-rich server environment and user-friendly desktop environment.
Here we installed, patched and uploaded it to the cloud storage, where you can download the openSUSE LEAP 15.1 VirtualBox image as VDI.
This distribution system is based on the rolling development code base known as Factory. Other applications and tools that are associated with the openSUSE project are:
Open build service
Kiwi
YaST
Machinery
Snapper
Portus
OpenQA
Related: How to install AnyDesk on Linux
Downloading and Installing OpenSUSE:
Download openSUSE:
The latest release of this Linux distribution is openSUSE Leap 15.1 (as of writing this guide), which is meant for rolling editions and regular releases. This distro is impressive and delightful for experienced users. And, even for the Linux newbies, it will be easy.
You can find options for a 3.78 GB DVD that comprises an extensive collection of desktop software or server use. You can also go with a 125MB network version that helps to download and install the system from an online repository for the regular release version.
Install openSUSE:
As far as the installation is concerned, you can easily make a bootable USB with a famous image writer on Linux or Windows.  However, Rufus on Windows can also work flawlessly. Unfortunately, this one does not have a Live CD, so you would have to use a virtual machine or install it on a disk. Either way, the installation is going to be painless.
While installing, you can select a preferred desktop environment, KDE or GNOME, XFCE Text Mode, or LXDE Minimal X Window. The installation settings help you select software packages that you would like to install on your system.
You can easily find heaps of options available to provide you control over almost everything related to this distribution. If you want, you can even disable or enable secure boots per your system's requirements.
You can also choose to install all or any of the desktop environments. However, while installing, make sure that you always double-check the target disks if you are dual booting with any other operating system, especially Windows.
But with this pre-installed image, you can easily attach the VDI file to Oracle VirtualBox and have VM almost instantly. Take a snapshot of the VM once you have executed it the first time. So, that can be your restore point if anything goes wrong on the VM later.
Final Words:
openSUSE is not a Linux Mint out of the box, but it is surely a considerable alternative to Ubuntu. openSUSE 15.1 is quite a capable multipurpose distribution that comes with a rolling release (Tumbleweed) and a stable release (openSUSE Leap 15.1) for those who like cutting-edge software packages.
For most desktop environments, you can have a lot of options. OpenSUSE is not just a perfect operating system for your desktop, but openSUSE has the potential to serve the requirements related to a server.
If you are working in the field of education, you may want to choose openSUSE-EDU.  However, if you just want to serve your Linux requirements, openSUSE will be a perfect fit for all of your needs.
Working Screenshots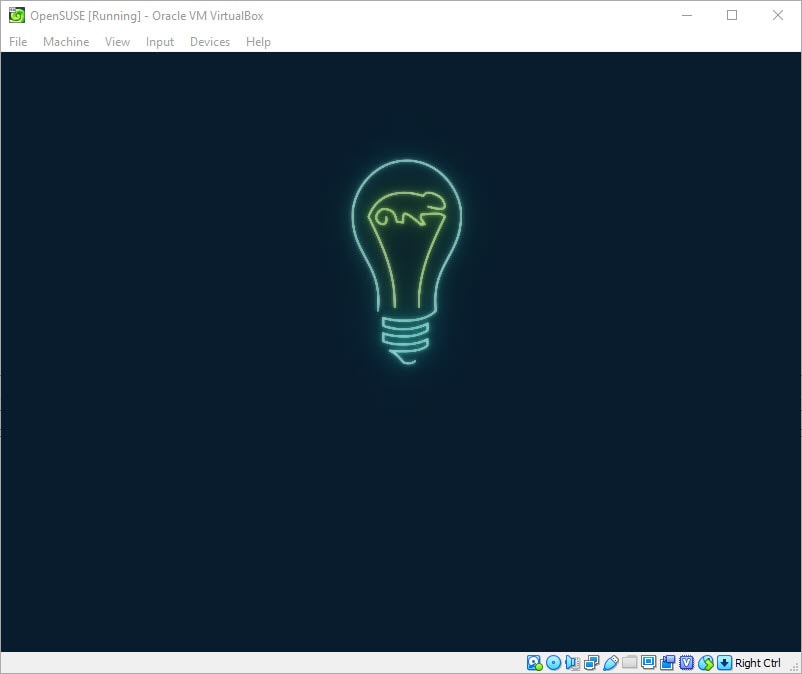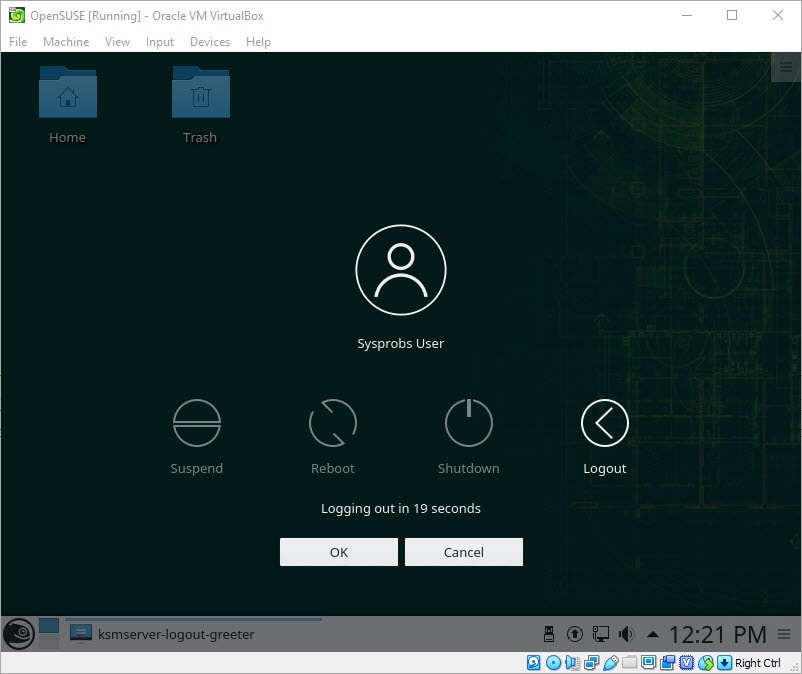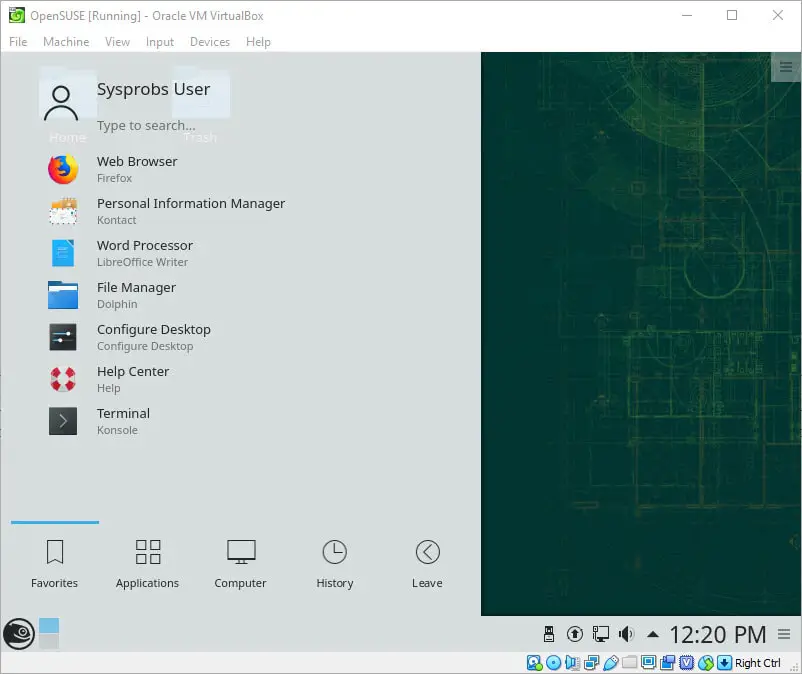 Download openSUSE VirtualBox VDI Image
| openSUSE LEAP 15.1 | 1.4 GB | |
| --- | --- | --- |
Username: sysprobs
Password: sysprobs123
Platform: 64Bit
OS Update: Installed (as on 20/03/2020)
VB Guest Additions Tools: Not Installed
Minimum VM Config: 2 VCPU, 2GB RAM
Language: US English