FaceTime is an audio and video call service by Apple. It is basically an App that uses your Wi-Fi or cellular data connection instead of a traditional phone connection. It is available for any iPhone, iPad, iPod touch or Mac, to call anyone who has any one of these devices. FaceTime helps you seamlessly talk with your loved ones.
It is perfect while seeing your family through the holidays, keeping grandparents connected to the kids. Also, we can make calls anywhere in the world, when you have no long-distance mobile plan, conducting a meeting, and much, much more.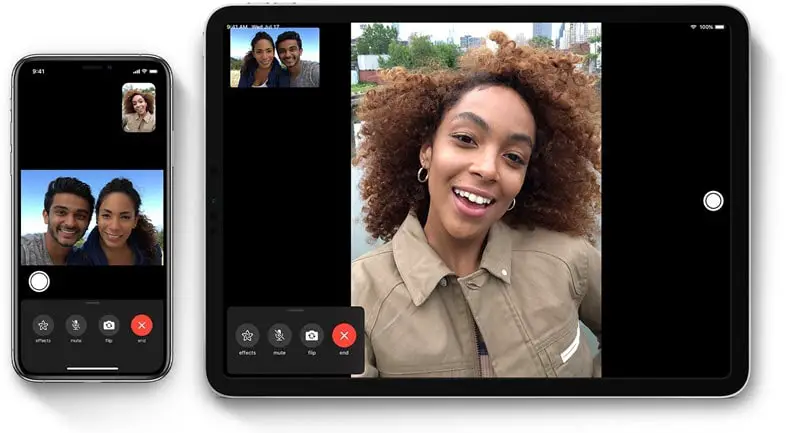 Coming on to the question if you can Facetime on an Android phone? Unfortunately, there is no official way to use FaceTime on Android, and mostly there won't be any time soon. FaceTime is a proprietary standard by Apple, and it is not available outside the iOS or Mac ecosystem.
So, if you hope to use FaceTime to call your Friend's iPhone from your phone which is running Android, then you're out of luck. However, don't lose hope; there are several other alternatives with amazing video calling applications that works on Android.
I would like to give you a bit of advice. If you search the Google Play Store for FaceTime then you'll find many apps with the name of it. They are not the official apps, they are just fake apps that might contain a virus or provide fake calls. Apple hasn't released any App for Facetime on the Android platform because they want to keep it exclusive to their ecosystem.
Below are the Alternatives for FaceTime – Video Call between iPhone & Android
Skype was one of the first video calling applications; it is owned by Microsoft, so we can trust skype when it comes to security. It's also one of the best alternatives to FaceTime. The best part is that Skype has cross-platform support so it can be used on Android, iOS, Windows, Linux, you name it, Skype is known for its stability, popularity, and its many features.
You can text and voice call your Skype contacts without any fee, and if you need to call actual phone numbers, then you can buy minutes. At one time you can video call up to ten people. The only disadvantage of using skype is that the official app contains little bugs that need to be fixed; still, skype gives one of the best experiences of video calling.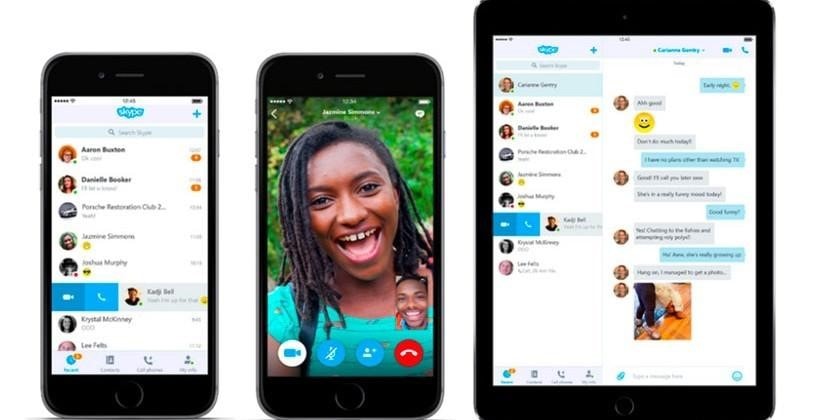 Whenever we hear about WhatsApp the thing that clicks our mind is that it is only used for texting, but it's not so, WhatsApp has been around for years, and it is one of the most popular apps for messaging, and now they have also added support for voice and video calls. This feature came first to the Android platform then later it was integrated on the iOS platform.
It can be used as an alternative to FaceTime because a lot of people are already using it. Apart from this, coming on to security it's also useful as all calls are encrypted, and they're easy to make you just need to tap the video camera icon in any chat, or you can place a regular call by pressing the call icon.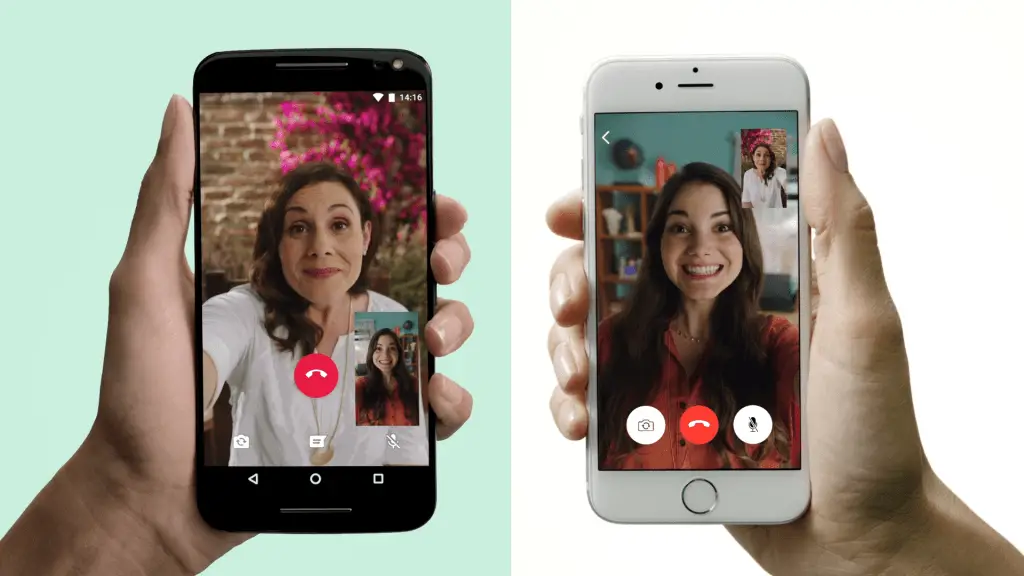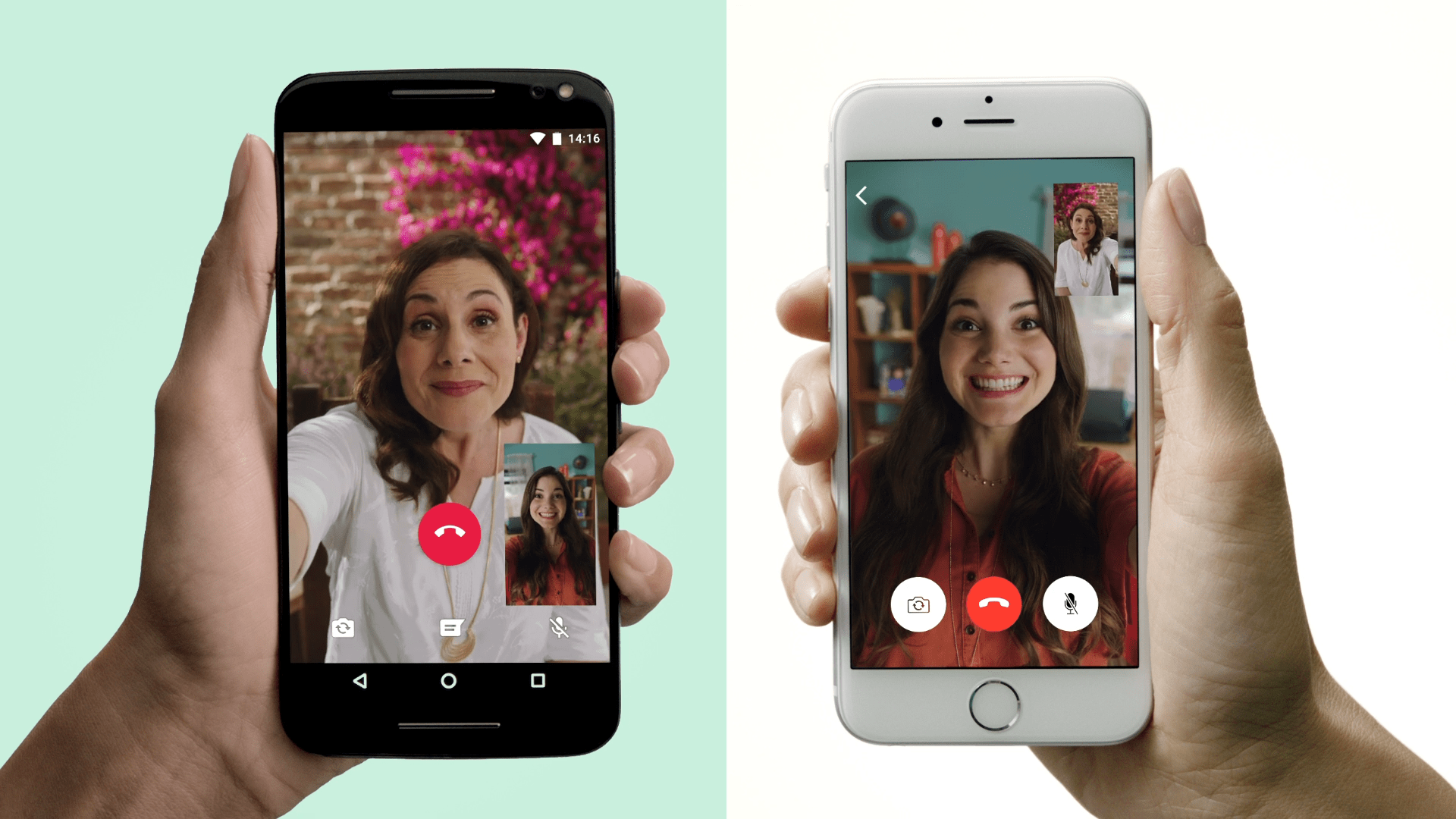 Sometimes we have limited mobile data so, If you're worried about wasting a lot of mobile data during a video call, WhatsApp got your back there too. It consists of a 'Low Data Usage' option (in Settings > Data and storage usage) which can reduce the video quality which would subsequently reduce the data usage.
WhatsApp is also a full-package app if you install it then it can do a number of tasks, it'll be the only communication app you'll ever need as it covers voice and text messages, helps in making groups, does cloud backups, GIFs and more. WhatsApp has a facility named WhatsApp web via which you can access it on your computer.
It is a video and audio calling app made by Google, which is kind of similar to FaceTime, Microsoft's Skype and Facebook's WhatsApp or Messenger. The Duo is a free app, and it works only on two mobile platforms which are the iOS and Android devices – not like Apple's FaceTime which just works on the Apple ecosystem.
The app has been updated recently keeping in mind that during the current situation of Covid-19 more people would need to group call so they have increased their group calling limit to 12, so you can chat with all your friends and family. Duo uses on your phone number just like WhatsApp, enables you to call people in your phone's contacts list, offers end-to-end encryption, and has other small features like Knock Knock, by which you can see a live video of the caller before you answer the call.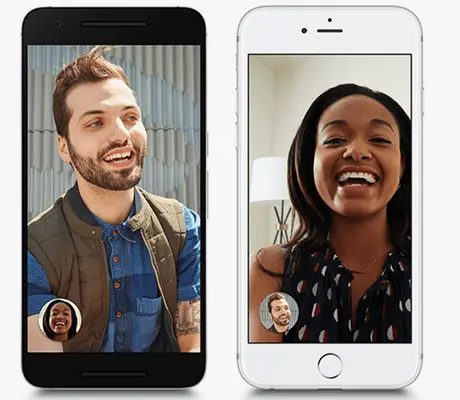 It's a very simple live video calling application. By simple, I mean that it's all this app does and it's very easy to use because of the amazing user experience.
Google Hangouts is a video calling service that allows users to make and participate in text, voice or video chats, either one-on-one or in a group. Hangouts are built into Google+ and Gmail, and mobile Hangouts apps are available for only two platforms which are iOS and Android.
It is more of a formal video calling application, and it can be a useful and cost-effective application for enterprises. Hangouts also have an option known as Google Hangouts on Air, which allows Google+ users to air video calls live on YouTube. Hangouts on Air has gained popularity as it is free and provides a bug-free method for organizations to conduct online seminars and talk shows.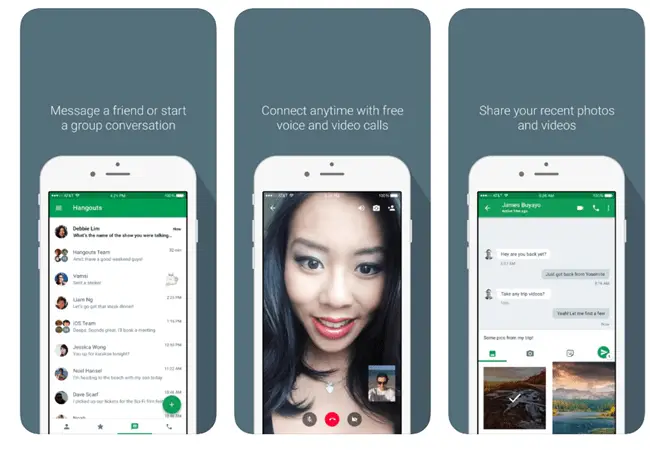 Camsurf:
What are your requirements for a random video chat app? It could be that Camsurf actually exceeds them! Not because they offer all kinds of bells and whistles, but because their features are straightforward, user-friendly, and free.

It's possible to start either video or text chatting in a matter of seconds and without registration. You'll probably notice the fast connection times, as well as the variety of people on the platform – chatters from many different countries use the site regularly. In fact, you can even filter by language or location if you're interested in talking with people of a certain nationality.

A few bad apples can be found on any random chat site, but Camsurf provides a community reporting system to make sure that inappropriate behavior isn't allowed to continue. If you ever want to chat while you're away from your computer, that's no problem – Android users can download the Camsurf app!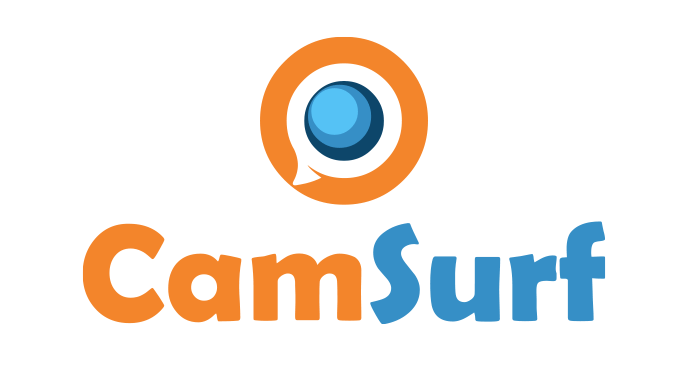 Closing Words
That's about it for FaceTime on your Android, there are many other video calling services and many other alternatives to FaceTime, but the above alternatives are the most trusted and has the best user experience so they'll be easy to use and will have enough security to encrypt your video call. My personal favourite alternative is WhatsApp because it is easy to use and has all the contacts already.