If you want to use macOS or earlier versions on Intel-based Windows OS computers by VMware workstation or VM player, "macOS unlocker" is a compulsory utility. This unlocker utility replaces few VMware program files and patches them to install and run macOS and older versions as virtual machines on Windows OS. Here is the download link of working unlocker for VMware Workstation version 11 to 15 (all tested by me) on Windows 10, 8.1 64 bit and Windows 7 32 bit physical computers.
UPDATE (20-09-2019) – This post was originally published back in the year 2011 and had been updated several times to match the latest versions and requirements. It is now again getting updated for latest version of macOS 10.15 Catalina and Unlocker version 3.0.2.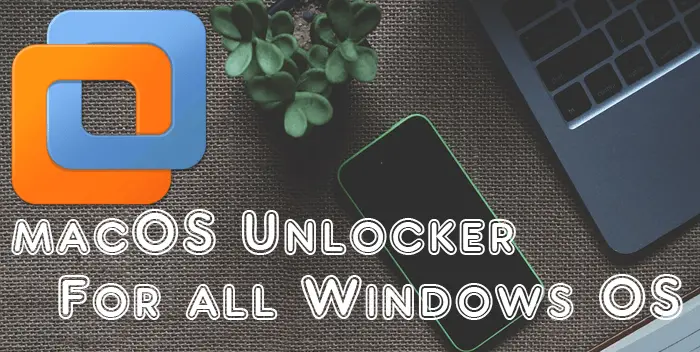 I have already published few guides about installing Mavericks, Mountain Lion and Lion OS X on VMware workstation by using this unlocker.
Download Link of Latest Unlocker for macOS, VMware Workstation 11-15 versions
Download the DrDonk unlocker from the developer's site here.
It has been tested against Workstation 11-15 versions and VMware player 7,12,14 and 15. If you have the older version of unlocker installed, you must uninstall it before installing the latest version. Failure to do this may hamper your VMware workstation files and program.
Install macOS Unlocker on Windows 10 for VMware Workstation 11/12/14/15
1) Since this tool will be changing and updating the binary files on VMware workstation, it is always good practice to backup the VMware program folder before running the unlocker.
2) After downloading the zip file, extract it.
3) If you have the previous version of unlocker, you must uninstall it first. To do that, right-click on the uninstallation script and execute it as administrator.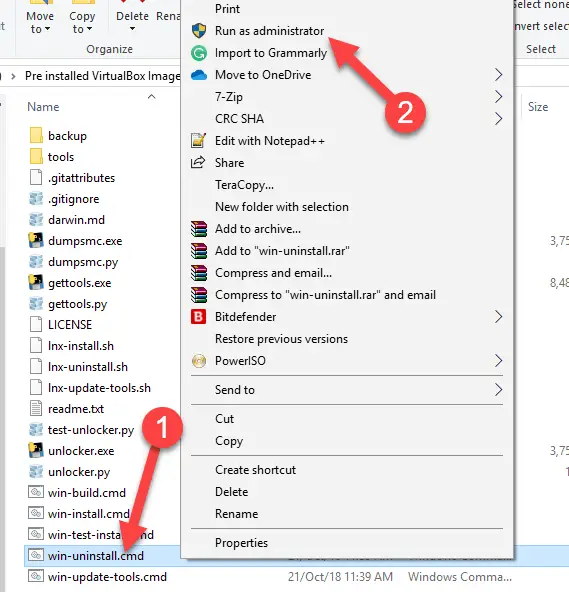 Note: VMware workstation or player must be completely switched off before running this script.
4) Close any working Vivrutla machines and VMware program. Execute the installation script as administrator.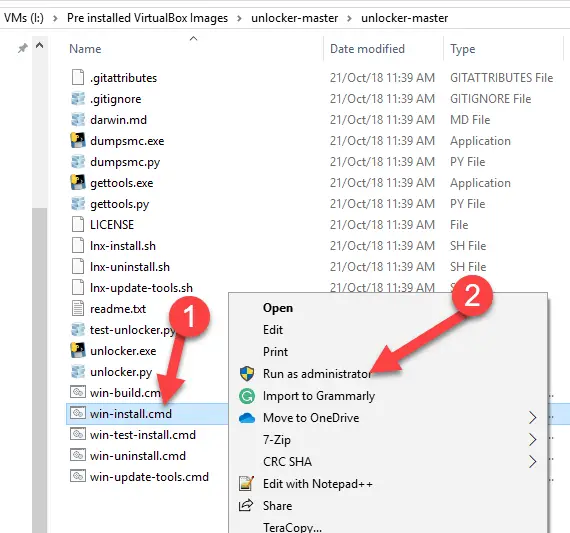 5) It will patch some files and even download the VMware tools for macOS guest machines. Let it do and complete.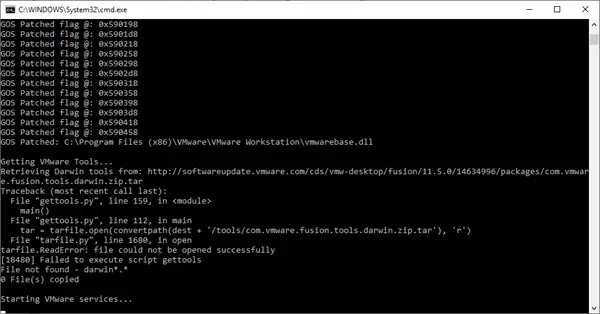 6) Now you must see the difference in the guest OS support. Without the patch, you can't create any macOS VMs because they were not listed as below.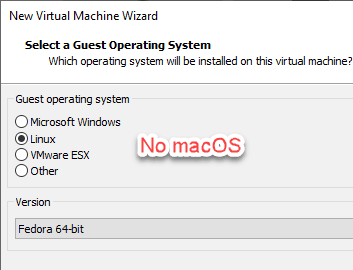 After the patch, now it should appear as below.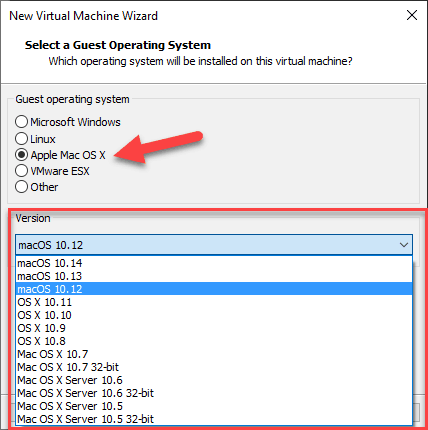 I'm just a tester of this utility. Full credits should go to the developer who produced a great tool. This particular macOS unlocker works on Intel processor Windows and Linux computers only. AMD is not supported yet.
If you are having the older version of VMware workstation, earlier than version 11, then you need the older version of unlocker.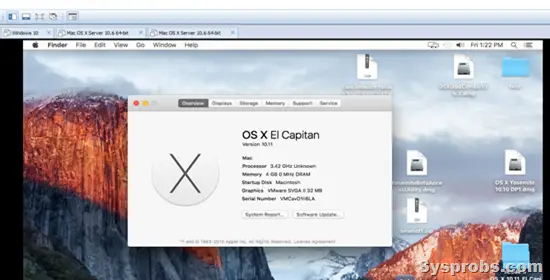 Here is working El Capitan 10.11 on Windows 10 with VMware workstation 15. I will keep publishing guides based on this unlocker.
After patching the VMware workstation with this unlocker then upgrade the VMware to any major versions, the patch is no longer valid. You may not be able to run or create macOS VMs anymore. You need to run the latest unlocker (which has the support of the VMware version you have) to get the macOS virtual machine support again.
Older versions of Unlockers (Link below)
a) Visit the official site to download unlocker 2.0.7 (free registration required). This works for VMware workstation 11.
b) For VMware version 10, 9, 8 and 7, you need to get the unlocker ver 1.0.3.
In the older versions of unlockers, you may find the different set of files.
Right-click on install.cmd file and select Run as administrator option as shown below. ( or you can start the command prompt as administrator in Windows 7 computer and execute install.cmd from command prompt)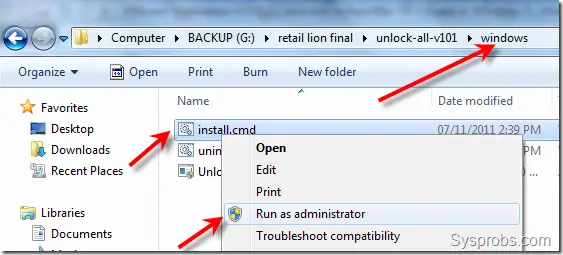 Here is the working Mountain Lion OS X 10.8 in VMware workstation 9 with Windows 7 32 bit host after running unlocker.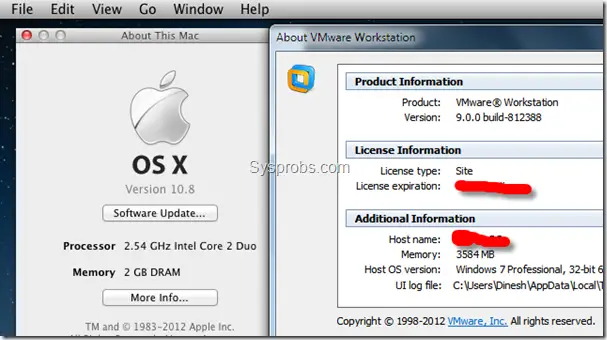 With these all, you must have a clear idea of downloading and installing macOS unlocker on Windows 10 and older versions. If your VMware workstation or VM player is older, then we have mentioned the download links for supported Unlockers.