Every computer on this earth planet has a processor — no matter whether it is a small or a large that provide high-end PC performance. Without the processor, the PC does not function. Often, this processor is named as CPU (Central Processing Unit), and it is an integral part of an overall PC system. If you are a PC enthusiast, you don't need any introduction to the 'Intel Core i processor series'. They are termed as one of the most powerful, high-end PC chips competing against the AMP PC chips. In this review, we list the top and best i9 laptops you can buy online.
In the year 2017, Intel announced their latest, high-end PC chips which they called 'i9'. Core i9 family has 10, 12, 14, 16 and 18 cores.
What is the difference between core i7 and core i9?
When we compare the Intel processors, often i3 is termed as an entry-level processor for casual gaming and some other less intensive PC work. But as this series progresses further, it becomes high performing processor. For that reason, i5 has often been termed a processor that provides an optimal gaming experience.
The next version is called i7 and brings a better gaming experience than all previous versions and is useful for graphics-intensive work and gaming. Now as the i9 series is released, it becomes the most high-performing PC chip ever available to users. It can handle the extreme job and provide high-end performance to content creators (like photo and video editing).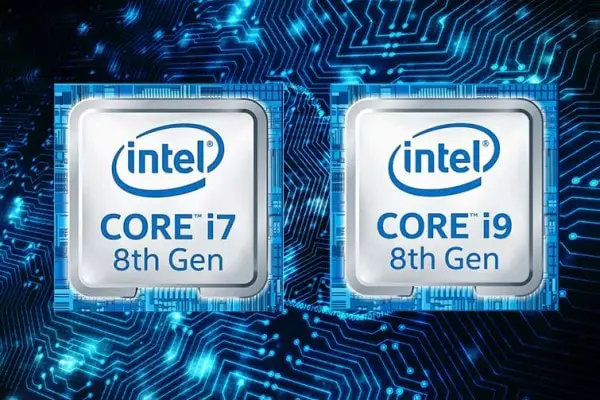 So, it becomes a go-to platform for developers and content creators. Also, it will offer more PCI-E lanes from the motherboard towards the GPU, storage and other expansion slots. This feature gives i9 an edge over 'AMD Threadrippers' which is a long-time competitor of Intel.
Though 36 logical threads & 18 physical cores are the most important selling points of an i9 processor, various other features like four-channel RAM, Advanced Vector Extension 512 and support for Intel Optane are lucrative too. Overall, if it fits your pocket, then you should go for choosing i9 over other PC chips. If you fall short of some money, then there are some affordable choices like 16 core Threadripper that you can get.
As we can see that i9 has the most cores and threads, no doubt that it becomes a hugely popular PC chip ever. Being said that, it is not built for everyone. Usually, casual PC users don't need such high-performing, expensive chips.
Advantages and Disadvantages of i9
No matter how much we praise i9, it does come with some disadvantages that shouldn't be overlooked.
Advantages of i9:
High-end performance

: i9 is built to provide powerful PC performance. It can handle intensive content creation which is one of the primary reasons for photo and video editors, musicians, and programmers to choose i9.

Ultra-Fast

: It is the fastest CPU in the world that Intel has ever produced. Intel Core i9-7980XE has 18 Cores and 36 threads which wholeheartedly supports various professional tasks like 3D rendering, photo, and video editing, etc.

The maximum number of cores:

Yes, the i9 series has the maximum number of cores than its previous series. It starts from 10 cores up to 18 cores. The more cores your CPU has, the number of tasks it can handle effectively.

Intel Optane supports

: Intel Optane is nothing but an 'Adoptable System Accelerator' which makes computing tasks faster by learning your computing behaviour.  Intel Core i9 supports Intel Optane.
Disadvantages
Though i9 has plenty of advantages, it does come with certain disadvantages.
Costlier:

Cost plays an important role when it comes to choosing the right Intel Core. i9 is the most expensive CPU ever released by Intel. So, for users who have a tight budget, Intel Core i9 will not be a viable option.

Require Expensive Motherboard

: To make the most out of the Intel Core i9, you will need to buy some hardware like a new motherboard as it is not compatible with the existing one. This means you need more money to invest in this technology.

Get very hot:

Intel core i9 is found to get very, very hot, especially i9-9900K becomes very hot during the use. So to run it properly in long run you have to ensure that some kind of cooling system is in place to keep its temperature down.

Limited usage for common users

: Intel i9 is the most powerful CPU ever released by Intel and for most users, it is not required. Users who use the PC just for a certain task like writing docs, accounting, watching videos etc does not require a high-end CPU.
5 Best i9 Laptops
1. New Dell XPS 15 9570 Gaming Laptop
This can be termed as a performance beast. With Intel Core i9 and various other features that support faster work and smooth performance. 'Dell XPS 15 9570' laptop is a perfect solution for those who are looking for the best performing laptop and has a good budget to spend.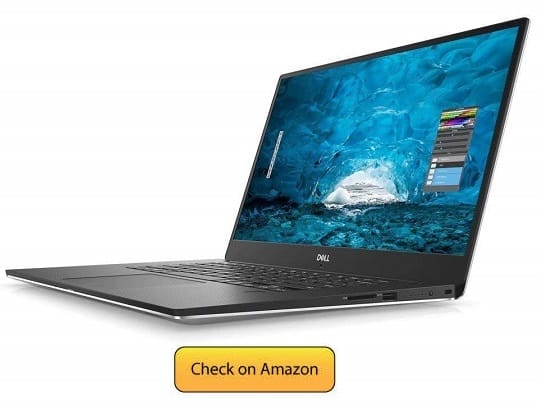 It has an 8th Generation Intel Core i9-8950HK processor along with 32GB RAM, 1TB solid-state-drive and NVIDIA GeForce GTX 1050 Ti graphics card. Though it provides high-end performance, it is a bit heavy and weighs 7.6 pounds. Due to its weight, you won't be able to carry it all the time. But its 15.6-inch anti-glare display can allow you to work outside. This laptop has a 4K display which is known to draw power which results in reduced battery life. The average battery life is around six hours.
Key features:
Processor – 8th gen Intel Core i9-8950HK Processor (Up to 4.8GHz)

RAM – 32GB DDR4-2666MHz

Storage – 1TB SSD

Graphics card – NVIDIA GeForce GTX 1050 Ti

Weight – 7.5 pounds

Battery life – Up to 6 hours

USB ports – 2 USB 3.1 ports, 1 Thunderbolt 3 and 1 SD card slot
Pros –
High-end performance

Better connections with 3.1 USB and Thunderbolt 3

Equipped with great features and the latest Intel Core technology
Cons –
Low battery life.

Costlier laptop
2. New Apple MacBook Pro (i9, 16GB, 512GB SSD)
Apple lover now has what they wished for – a MacBook Pro laptop with Intel Core i9. This space grey colored laptop is all you need for faster performance and a better computing experience.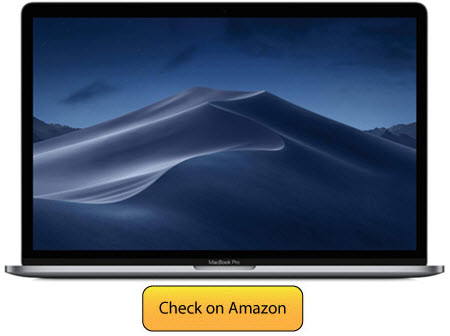 It has a 9th generation Intel Core i9 processor with 8 cores which turbo boost up to 5.0GHz. When combined this processor with 16GB RAM and 256GB/512GB SSD storage, it doesn't fail to deliver speedy performance. Radeon Pro 560x Graphics and the 15-inch Retina LED-backlit Display with IPS technology brings an awesome graphics experience to the users which is one of the highly praised features of Apple laptops.
Key features:
Processor – Intel Core i9 (Up to 5.0GHz)

Display – 15-inch Retina LED-backlit Display with IPS technology

RAM – 16GB

Storage – available in 256GB and 512GB SSD

Graphics card – Radeon Pro 560x

Battery life – Up to 10 hours

USB ports – 4 Thunderbolt 3
Pros –
Better than previous models when it comes to speed. (Faster performance)

Nice display with retina screen

Lightweight and thin

Best battery backup
Cons –
Expensive laptop

No other ports except the Thunderbolt 3
3. Alienware 17 Inch Gaming Laptop
Alienware – subsidiary of Dell is known for its quality products that range from gaming mouse to the best laptops. The new Alienware 17 R5 laptop is built considering gamers as targeted users. That is why it is one of the fast performing laptops which uses an Intel Core i9 processor.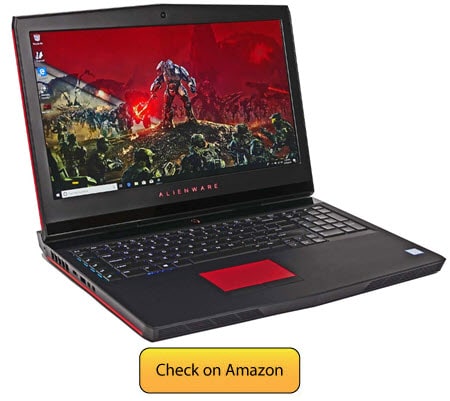 It not only flaunts an i9 processor but has powerful NVIDIA GeForce GTX 1080 with 8GB GDDR5X graphics along with 32GB RAM, 512GB SSD and 1TB HDD which makes it more powerful for graphics-intensive gaming. Not only it comes with powerful features but it has good connectivity too. On top of this backlit keyboard enhance its looks. Though it is an expensive laptop, with all the required specifications it can become a good choice for gamers.
This is the top powerful Windows laptop you will find here that can go up to 5.0GHz speed. Also, the 17-inch screen makes this laptop special with an i9 processor. It can handle any type of gaming or high processing workloads on this device, thanks to its powerful processor, unbelievable 32GB RAM and SSD storage.
Key features –
Processor – Intel Core i9-8950K (6 cores and turbo boosts up to 5.0GHz)

Display – 17-inch full QHD with G-sync (2560 x 1440 pixel resolution)

RAM – 32GB

Storage – 512GB SSD and 1TB HDD

Graphics card – NVIDIA GeForce GTX 1080 with 8GB GDDR5X
Pros –
Premium laptop with faster performance and strong graphics.

Better battery life.

Sturdy design
Cons –
Become hot while playing games

Heavy laptop

Expensive
4. Dell Precision 7530 Mobile Workstation
Dell's 'Precision 7530' is a dream come true for every gamer and high-end laptop user. It has everything that any laptop user wishes for. No wonder Dell is advertising this machine as one of the world's best and powerful 15-inch laptops. But the quality and high-end features come with a hefty price tag. Depending on what specification you opt for, its price starts from 3000 USD.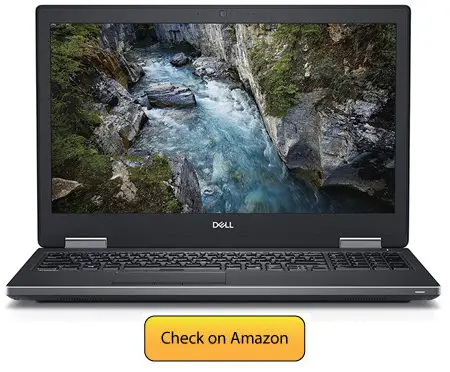 It sports a slick-looking magnesium alloy skeleton and flaunts impressive features that can handle heavy-duty work while keeping overall performance fast enough for users. Believe it or not, it comes with 32GB RAM and 1TB SSD storage. The version we are talking about here has an Intel Six-Core i9 processor and NVIDIA P3200 w GPU. Not only it has a strong graphics processor but it is VR ready too. So, if you are an avid gamer who loves to play graphics-intensive games then this is the perfect laptop that can handle everything for you.
Though it is a well-built machine it has some drawbacks that need to be addressed before you make your mind to purchase this beast. It weighs 5.56 pounds which is we believe a bit on the higher side and can make it a bit difficult to carry around. Also, it has less battery life which is less than what we expect it to be. Overall, it is the best performing laptop we have ever come across but not the fastest among all.
Key features –
Processor – Intel Core i9-8950HK (6 cores and turbo boosts up to 4.80GHz)

Display – 15.6-inch full HD with IPS display (1920 x 1080 pixels resolution)

RAM – 32GB

Storage – 1TB SSD

Graphics card – NVIDIA P3200 w with 6GB GDDR5 

USB ports – USB 3.1, HDMI, Thunderbolt 3 Type-C Port, Mini DisplayPort 1.4
Pros –
Excellent hardware specifications

VR ready with powerful CPU & GPU – good specs for gamers

Strong specifications – helpful to perform intensive work without glitches
Cons –
Average battery life

May become warm while performing intensive work

Costlier machine
5. ASUS ROG G703GI 17 Inch 4K Gaming Laptop
It is another 17 inch i9 laptop that can replace the desktop and fulfill all your gaming needs. It stands true when we looked at the specifications of this machine. It is truly a powerhouse. Weighing around 12.3 pounds, it is a heavy laptop and you will not able to carry it around all the time. But it has an Intel Core i9 processor with a 4.8GHz boost.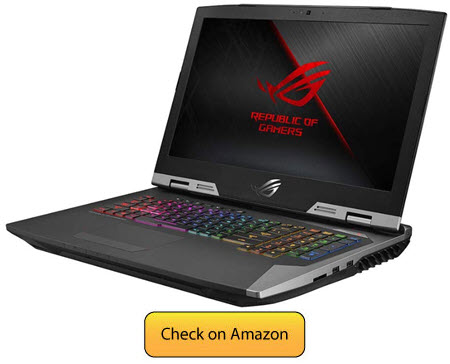 Big display always brings the best gaming experience and while building this laptop Asus kept that in mind. That is the reason we have 17.3-inch Ultra HD (3840 x 2160) display with NVIDIA GTX 1080 8GB dedicated display memory. 16GB RAM, 2TB SSHD (Solid State Hybrid Drive) and NVIDIA GeForce GTX 1080 GPU makes this machine a gaming beast. But like other gaming machines, it does come with a high price and less battery life. Its keyboard is not evolutionary but it provides a good typing experience with the 2.5mm key travel and 0.3mm keycap curve.
Overall, it is a good laptop for gamers who don't travel much. It is capable to play almost all high-end, graphics-intensive games while not compromising on speed.
Key features –
Processor – Intel Core i9-8950HK

Display – 17.3-inch UHD IPS (3840×2160)

RAM – 16GB RDRAM

Storage -2TB SSHD

Graphics card – NVIDIA GeForce GTX 1080

Weight – 12.3  pounds
Pros –
Powerful gaming performance

Widescreen

High-end specification that supports intensive productivity work
Cons –
Bottom line: Almost all the laptops that sport Intel Core i9 processors are capable to perform an intensive productivity task as well as good for gaming but comes with a heavy price. So, before you buy the best i9 laptop, pay attention to what features you need and for what purpose you will be using it. We have covered the top 5 laptops with Intel Core i9 processor, if you are using something different than this list and has a good review then don't forget to let us know in the comment section.