Owning a computer is not expensive these days. If you want to perform simple tasks like web browsing, document edition, streaming movies and using Skype, you probably don't even need to spend more than $300. In this price range, you will get a laptop with low-end hardware and not much powerful build quality but it will help you get your daily and lightweight tasks done. Here we have selected and listed best laptops under 300 dollars for home, office and even for gaming. On Windows laptops, you will be able to use Microsoft Office for documents and almost any web browser you prefer.
On Chromebooks, you will be able to use Google Apps for your daily requirements. If you have a budget of under $300, we have a list of laptops for you under this budget. Following are the 7 best gaming laptops under 300 dollars. We have selected based on the good customer review and Maximum hardware specification you can get for this price. Windows 10 laptops also included here.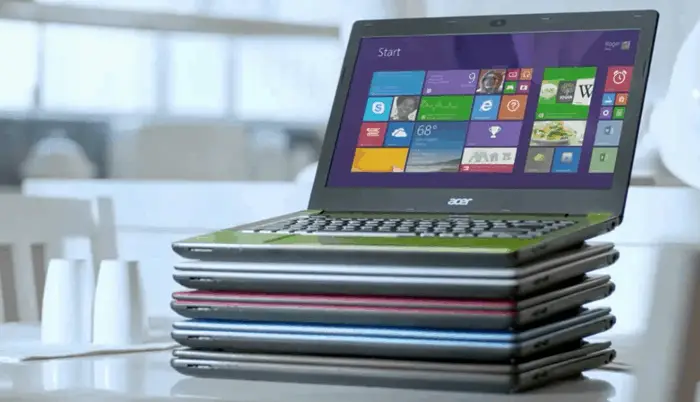 In the world of fast computers, advanced graphics and simulated computer games it is hard to decide which one laptop will suit your needs of professional endeavors as well as entertainment through challenging online and offline gaming. You have to focus on features like Processor, RAM, HDD, Graphics card, and additional features like HDMI, display resolution, Ethernet port, USB ports, Flash drive port, DVD, and speakers.
If you have a constraint on a budget as well, it is really a challenge to make the right decision. So to give you ample information for a wise decision, here is the filtered list of 7 best gaming laptops under $300 available on Amazon.
Latest Review- 7 Best Laptops Under 300 Dollars For Gaming Too
1) 
HP 2019 Newest Premium 15.6-inch HD Laptop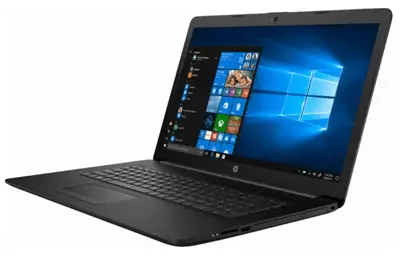 The HP 2019 Dual Core is a premium laptop released in late 2018 as part of HP's flagship series. This laptop is particularly powered in a way that it can deal with several tasks such as heavy processing, running analytical tools and playing heavy games.
The HP 2019 Dual Core boasts a 15.6-inch Full HD screen which is also anti-glare. This is a large screen which is big enough for you to play your favorite games, watch your favorite movies and also stream live sports matches online.
Other than that, the 8GB RAM and the 1TB hard drive make for a great memory combination. The 8GB RAM is more than enough to play most modern games and heavy software. While the 1TB hard drive provides enough space for all of your documents, games, photos, videos and even software.
The GPU provided with this product is highly exceptional. The AMD Radeon R4 offers high graphics processing ability and it can produce visually stunning videos and gameplay.
Overall, this product is definitely a keeper. And in the price that you get this product, we would definitely recommend this laptop for gamers looking for laptops on a budget.
2) 
Dell Inspiron 15.6 IN HD Widescreen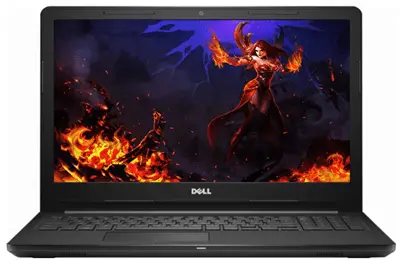 If you're looking for a budget laptop which provides good battery time and performs well, then this Dell Inspiron model is for you. This laptop is equipped with a long-lasting battery and specs which make for one of the best gaming laptops under 300.
The energy efficient backlighting on the 15.6-inch full HD screen offers an efficient way to save battery time while still dishing out great visuals and graphics aspects of games. The LED screen is made to be anti-glare which makes it perfect for all kinds of lighting conditions.
The Dell Inspiron may not be as powerful as the HP 2019 flagship product, but the 4GB RAM combined with the 500GB hard drive does offer a relatively satiating experience. The 4GB RAM is ample for a lot of modern games and you'll be able to play games without lag.
The major highlight on this device is definitely the battery timing which it provides. You can easily play games or work with heavy software for hours and the battery won't die.
If you're more conscious about battery life than performance metrics of laptops, then be sure to get yourself a Dell Inspiron laptop.
3. 
Lenovo Flex 11 2-in-1 Convertible Laptop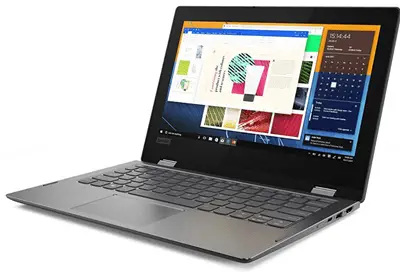 In terms of versatility and convertibility, nothing beats the Lenovo Flex 11. With a convertible mechanism, this laptop can easily be used as a tablet as well as a laptop. It is not underpowered as most convertible laptops are under this range, which is a major plus point.
With the Lenovo Flex 11, you can connect several kinds of devices to it. This laptop features several ports such as a Type-C, HDMI port, USB 3.0 ports, and many other ports as well. So, you can forget about worrying whether a particular device with work with this laptop or not.
The 4GB RAM included with the Lenovo Flex 11 offers great speed and execution time. While this is not ideal for gaming, it is still able to play a lot of the games available on the market today. Considering that this is DDR4 memory, the RAM shouldn't be that much of a problem.
With a 15.6-inch Full HD Screen with the anti-glare feature, the screen is wide enough and provides enough clarity for you to play all your games and movies. The Dolby Premium Audio included with this laptop is also a major plus point as it provides Hi-Res audio.
4. Lenovo B50-45 59441913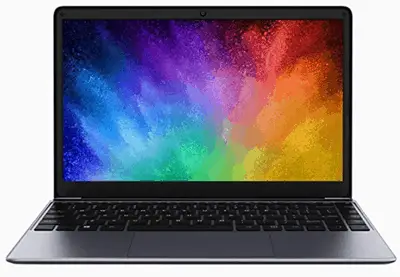 We included the Chuwi Herobook in our list of top picks because of the amazing portability it offers and the lightweight design. Featuring an ultra-light material used for manufacturing, this laptop will solve all your portability problems.
The Chuwi Herobook features a 14.1-inch HD screen which can effectively play all HD videos up to 1080p videos. This makes for a great gameplay experience as you will be able to experience all the graphics vividly and in a surreal environment. The screen is also made to be anti-glare which makes it suitable for all kinds of lighting situations.
The Herobook is also a very versatile device as you can use it for other purposes as well. You can use the several ports provided in the device for all kinds of purposes. Other than this, the laptop features a powerful processor which enables it to process all information effortlessly.
With 4GB DDR4 RAM, the Herobook offers ample RAM to play most software, games, videos and even heavy programs. The RAM is enough for most popular and modern games. While we do not recommend 4GB RAM for gaming, this RAM is enough for a lot of the games.
5. 
High-Performance HP Gamin Laptop under $300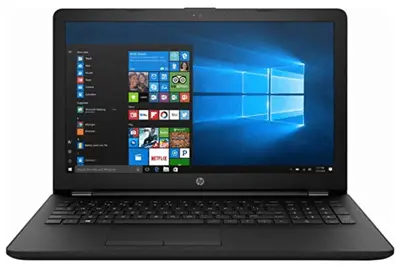 One of the most powerful laptops listed on our list of top picks is the High-Performance HP Laptop. This laptop is powered by a powerful processor as well as a powerful Graphics Processing Unit which makes for a smoother experience.
With 4GB RAM and a 500GB hard drive using SATA, the High-Performance HP laptop is definitely a fast and responsive laptop. These specs provide the laptop with enough space to work with all the software, heavy programs, and modern latest games as well. When we tested this product, we found that RAM does cause most games to lag.
The 15.6-inch WLED screen is sufficient for all the high-end gaming, movies, and live streaming as well. With bright colors and an energy-efficient design, the screen is set to offer the best visual experience. When compared with others on this list, none beats this laptop's screen.
This laptop features a lightweight structure and a light battery as well. This makes it highly portable and also very easy to carry because the battery is lightweight and thin. The battery lasts longer than 6 hours on continuous use which is a lot considering this laptop is somewhat underpowered.
6) 
Lenovo IdeaPad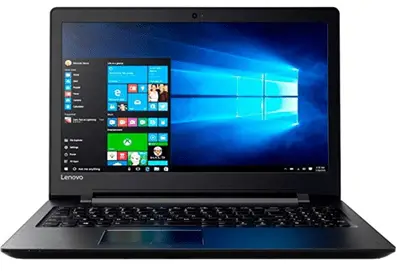 If you're looking for a laptop which is the best for all kinds of conditions and people, then the Lenovo Ideapad is what you're looking for. Paired with a 2GHz AMD processor, the Lenovo Ideapad is definitely one of the most versatile products on the market.
With a 4GB DDR4 RAM and 500GB Hard Disk space, the Lenovo Ideapad provides ample space for all of your files, programs, and games as well. When we tested this laptop out with modern games which were considerably heavy, the laptop performed well and didn't lag the game at all.
With the Lenovo Ideapad, you'll never have to worry much about not having enough ports. With over 8 ports available on the laptop, the laptop can use Bluetooth 4.0 technology for transferring data and it can also utilize HDMI technology for displaying visuals.
The 2GHz processor paired with this laptop is generously powered and provides enough processing power for all the processing that needs to be done for all gaming purposes. This processor also provides enough power for heavy software and video processing situations.
7) 
Lenovo Ideapad 15.6″ HD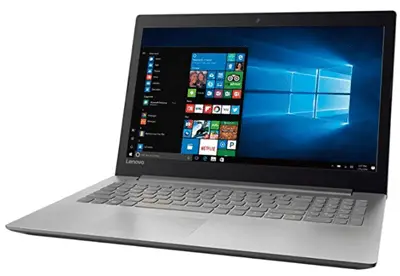 The Lenovo Ideapad High Performance is one of the most powerful laptops that you can find around 300$. It is slightly higher priced than our price range, but worth to mention in this list. This laptop is paired with a powerful 2.7GHz AMD quad-core processor which offers enough processing power for heavy games such as Grand Theft Auto and even Call Of Duty.
The Lenovo Ideapad features 8GB DDR4 RAM and 1TB Hard Disk Drive which provides enough space for storing all of your games, videos, photos, and movies as well. While testing, this RAM performed greatly and didn't make any program lag.
The battery offered by Lenovo on this laptop is premium as it can last longer than 6 hours even on gameplay time. The battery is very thin which makes for a lightweight body and a highly portable laptop as well.
There are several ports available on the laptop, which enable you to easily connect several devices to the laptop.
Final words of Best Gaming Laptops Under 300
These were the top and best laptops under 300 dollars you can buy for home, office or college use. Laptops under this price range cannot get you much performance, but you will be able to do easy and everyday tasks. You may be able to upgrade the HDD or RAM in some Windows 10 laptops if the laptop is designed that way. This list is to let you decide which one can be the best choice for you. You can check their details at Amazon.com to read and evaluate reviews given by the customers. Happy purchasing!